Egypt
Egyptians vote on third day of presidential election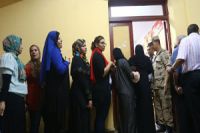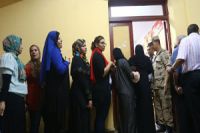 Egypt's presidential election has continued for the third day, after voting was extended for one more day due to the low voter turnout.
According to reports on Wednesday, polling stations across the capital, Cairo, were largely deserted in the early hours of the third day of voting.
On Tuesday, an electoral official said the vote would be extended in order to "give a chance to the largest possible number of voters to cast their ballots," after only 37 percent of the 53 million eligible voters went to the polls in the first two days.
Former Egyptian military chief, Abdel Fattah el-Sisi, who toppled the government of Mohamed Morsi, Egypt's first democratically-elected president, in July 2013, is competing with the leftist politician, Hamdeen Sabahi, in the election.
Sisi has called on the Egyptian people to vote, urging "40-45 million or even more" of eligible voters to participate.
Egypt's Muslim Brotherhood and pro-democracy groups have boycotted the election, saying, the election would not give legitimacy to the "criminal," in an apparent reference to Sisi.
Muslim Brotherhood's Freedom and Justice Party said on Wednesday that the Egyptian people "have given a new slap to the military coup's roadmap."
This year's voter turnout is well less than the 52 percent participation in the election that brought Morsi to office in 2012.