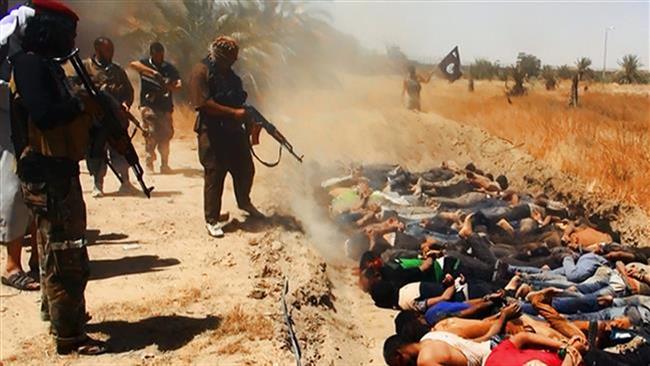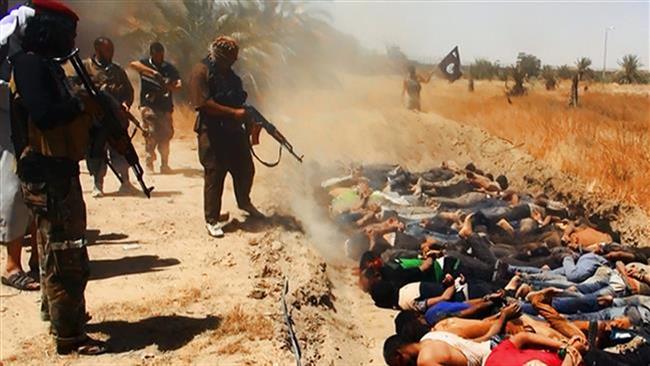 Cairo's al-Azhar University has called for the killing and crucifixion of ISIL Takfiri terrorists in the wake of the burning death of a captive Jordanian pilot at the hands of the militants.
On Tuesday, ISIL released a video online showing the terrorists setting alight Moaz al-Kassasbeh, who had been taken hostage in December 2014 after his F-16 jet crashed while flying over northern Syria on a mission against the terrorists.
In the gruesome 22-minute footage, Kassasbeh is seen dressed in an orange jumpsuit and surrounded by flames of fire inside a metal cage.
On Wednesday, Ahmed al-Tayib, head of the Cairo-based religious authority, expressed "strong dismay at this cowardly act," adding that it needs "the punishment mentioned in the Quran for these corrupt oppressors who fight against God and his Prophet: killing, crucifixion or chopping of the limbs."
He further stressed in a statement that in Islam "killing of the innocent human soul … mutilating the human soul by burning or in any other way even during wars against an enemy that attacks you" are forbidden.
Jordan reaction to ISIL murder
In response to the killing of the 26-year-old pilot, Jordanian officials on Wednesday hanged Sajida al-Rishawi, a female terrorist linked to ISIL, and Ziyad Karboli, a senior al-Qaeda operative.
Rishawi was sentenced to death for her role in attacks on a string of hotels in the Jordanian capital of Amman in 2005 that killed 60 people. Karboli was convicted in 2008 for killing a Jordanian national.
The Jordanian government and army have vowed to avenge the pilot's murder.
"Jordan's response will be earth-shattering," the country's Information Minister Mohammed Momani said on television.
The terrorist group had threatened to execute the captured pilot if Amman failed to hand over Rishawi in exchange for Kenji Goto, a Japanese hostage, by a January 29 deadline.