Egypt
Egypt's Brotherhood rejects reconciliation proposal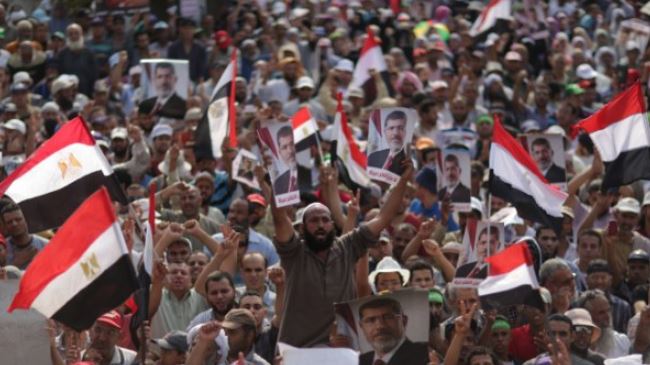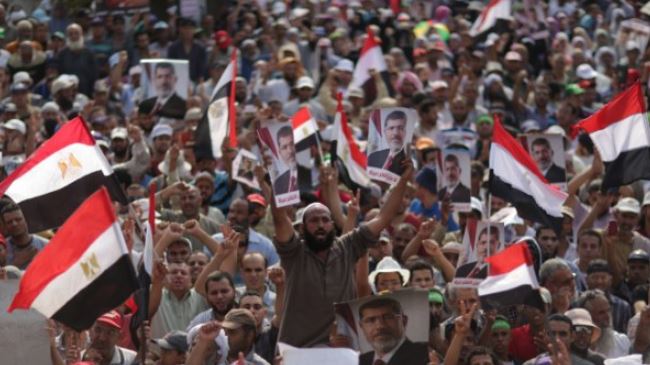 The Muslim Brotherhood movement in Egypt has rejected a proposal by Islamic-leaning parties for reconciliation with the country's authorities, Press TV reports.
Following the proposal, the Muslim Brotherhood released a statement saying it would not abandon its decision to refuse to "recognize the military coup" and all of its "consequences," referring to the military ouster of the country's Brotherhood-affiliated former president, Mohamed Morsi.
The group also rejected earlier reports suggesting that one of its members had proposed reconciliation with former military ruler and current Egyptian President Abdel Fattah el-Sisi.
Several unsuccessful reconciliation initiatives have been proposed by the Islamic Nour and Wasat parties so far.
The proposal prompted thousands of protesters to take to the streets of the capital, Cairo, and the central city of Faiyum to call on the current rulers in the country to step down.
"Violence used by the Ministry of Interior is unjustified and Egyptians lose their lives day after day. The systematic torture and violence used by the current regime must come to an end," a protester told Press TV.
The demonstrators also said they would continue their peaceful protests.
Egypt has been the scene of violence since Morsi, the country's first democratically-elected president, was ousted on July 3, 2013. Hundreds lost their lives in the ensuing violence across the country.
Egypt's military-backed government launched a bloody crackdown on Morsi's supporters and arrested thousands of Muslim Brotherhood members, including the party's senior leaders. Heavy prison sentences have been also handed down to many of its members and supporters.
The Egyptians launched a revolution against former dictator Hosni Mubarak's regime in January 2011, which eventually brought an end to his 30-year dictatorship in February 2011.