Egypt
Egypt's Brotherhood Urges Revolt after Members Killed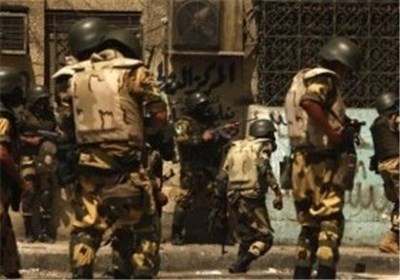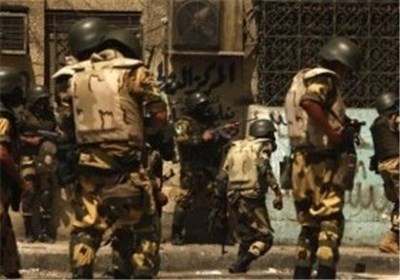 The Muslim Brotherhood warned of "serious repercussions" and has called on its supporters to "rise in revolt" after Egyptian police killed several of its members.
Egyptian police raided an apartment in the Cairo suburb of 6th of October on Wednesday and killed at least nine of the outlawed group's leading members, including a former member of parliament, Nasser al-Hafy, security sources and a member of the group said.
The Brotherhood members were reportedly meeting to discuss sponsoring the families of detainees when the police stormed the building.
Egypt's interior ministry, however, said the men were fugitive leaders who were plotting attacks – something the group denies – and said the group included two men who had previously been sentenced to death.
In a statement, the interior ministry said that investigators found weapons, 43,000 Egyptian pounds ($5,300), documents and memory cards and that the group was plotting attacks on the army, police, judiciary, and media.
Pro-Muslim Brotherhood Mekameleen TV later said the number had risen to 13 killed and that the leaders were detained inside a home and "killed in cold blood without any investigation or charges".
The higher death toll has not been confirmed by Egypt's authorities.
In a statement following the deaths, the group described the killings as "a significant development with serious repercussions" and said it held "the criminal (Egyptian President) Abdel Fattah el-Sisi and his gang fully responsible for these crimes and their consequences".
"Rise in revolt to defend your homeland, your lives and your children," the statement said, adding, "This murderer is now executing the largest and most horrid massacre against this homeland. Oust the heinous murderer. Destroy the castles of injustice and tyranny. Reclaim Egypt once again."
The group said the incident "pushes the situation onto a very dangerous curve and makes the entire scene highly volatile".
The deaths came as Egypt experienced its deadliest fighting in years, Al Jazeera reported.
More than 100 fighters from an armed group, the Province of Sinai, and 17 soldiers were killed after simultaneous assaults on military checkpoints in North Sinai on Wednesday.The Province of Sinai, formerly known as Ansar Beit al-Maqdis, pledged allegiance to the Islamic State in Iraq and the Levant (ISIL) group in November last year.