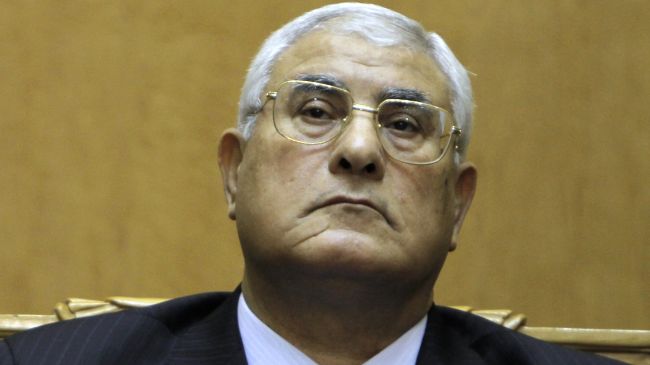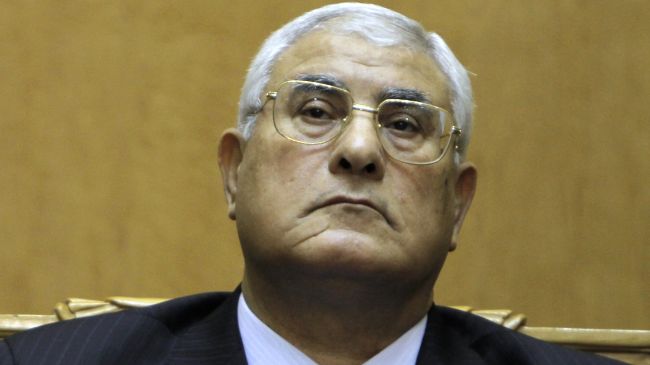 Egypt's interim President Adly Mansour says some elements in the North African country are seeking to drag the country into the unknown and cause chaos.
"We are going through a critical stage and some want us to move towards chaos. They want this period to be an introduction to violence and we want it to establish for the concept of protecting lives and reaffirming human rights," Mansour said in a pre-recorded message aired on state TV on Thursday.
He promised to restore stability and security and protect Egypt against those who seek violence in the country, and said, "We will fight a battle for security until the end."
His comments are seen by many as a reference to supporters of ousted President Mohamed Morsi who have vowed to hold more protest rallies on Friday against Mansour's army-backed interim government.
Mansour also said that he is trying to include all groups in the transitional process.
Meanwhile, Egypt's Muslim Brotherhood demanded the reversal of the military coup that unseated Morsi.
On July 5, Muslim Brotherhood supreme leader Mohammed Badie said the coup against Morsi is illegal and millions will remain on the street until he is reinstated as president.
In a televised speech late on July 3 night, Egyptian army chief General Abdel Fattah al-Sisi announced that Morsi, a former leading member of the Muslim Brotherhood, was no longer in office and declared that the head of the Supreme Constitutional Court, Adly Mansour, had been appointed as the new interim president of Egypt. The army also suspended the constitution.
At least 100 people have been killed in an unrelenting wave of violent clashes between Morsi supporters, his opponents and security forces since the ouster of the president.