Egypt
Egypt's Pharaoh, Sisi: Muslim Brotherhood is finished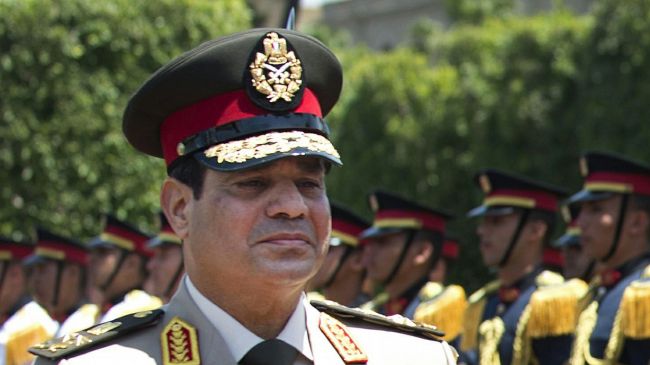 Egypt's former army chief and current presidential candidate, Abdel Fattah el-Sisi, says the Muslim Brotherhood movement is finished.
In the first TV interview of his presidential campaign on Monday, Sisi intensified his rhetoric toward the Muslim Brotherhood, saying that "I want to tell you that it is not me that finished (the Brotherhood). You, the Egyptians, are the ones who finished it."
There were "two attempts to assassinate me," Sisi further claimed.
The election campaign opened on Saturday and is expected to end on May 23, before the presidential vote, which is scheduled to be held on May 26 and 27.
Sisi's only opponent in the race is the leftist politician Hamdeen Sabahi.
In July 2013, Sisi declared that the country's first democratically-elected president, Mohamed Morsi, was no longer in office.
Sisi is also accused of leading a severe crackdown against the supporters of Morsi and the Muslim Brotherhood.
Human rights groups say over 1,400 people have been killed and thousands have been sent to jail since the ouster of Morsi.
Egypt's Brotherhood has been named a terrorist organization by the military-backed interim government.