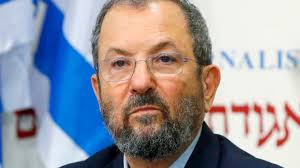 The former Zionist prime minister Ehud Barak criticized the Israeli officials making void and arrogant threats against Iran, calli9nghg on them to intensify the coordination with the US administration to prevent Tehran from obtaining the nuclear weaponry.
Barak blasted the former premier Benjamin Netanyahu over colliding with Obama's administration in 2015 and missing the chance to obtain the necessary military capabilities needed to strike the nuclear facilities in Iran.
Barak also considered Trump's move of withdrawing from the nuclear deal reflected obsession and enabled Iran to develop its nuclear program.
Iran, the P4+1 and the European Union have held six rounds of talks in Vienna, Austria, to discuss lifting of anti-Iran sanctions and the revival of the JCPOA, which was violated by the United States when Trump administration withdrew from the international deal in May 2018 and re-imposed economic sanctions on the Islamic Republic. Around one year, the Iranian side waited for European signatories to the deal to abide by their commitments under the JCPOA, but they did nothing tangible to keep up their end of bargain; so, Tehran decided to scale back its obligations under the 2015 nuclear accord.
Source: Al-Manar English Website