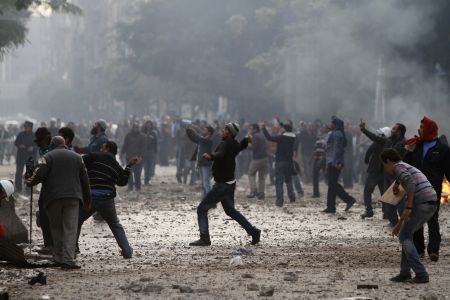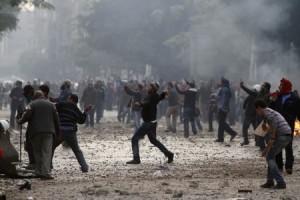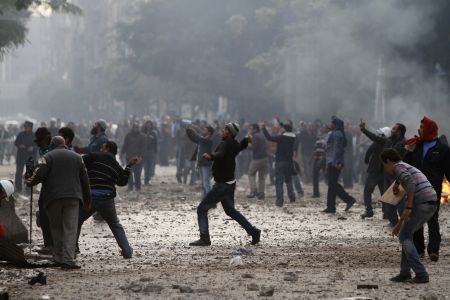 As many as eight people have been killed and 299 others injured in Egypt's capital Cairo, where Egyptian Army rulers are cracking down on the civilians demanding an end to military rule in the country.
The casualties were caused on Friday in clashes between the police and protesters.
Activists said the clashes originally erupted on Thursday evening after the police beat-up a young man participating in a sit-in protest outside the cabinet building.
Hundreds of people then poured onto the streets in support of the protesters demanding an end to military rule.
They threw rocks and fire-bombs at the military police, who responded by throwing rocks at protesters and used water cannon to disperse the protesters. The police force also torched protester tents overnight.
Egyptian revolutions want the Supreme Council of Armed Forces, which took control after the February revolution, to hand over power to a civilian government.
They accuse the military junta of carrying on with practices of the decades-long regime of ousted dictator Hosni Mubarak.