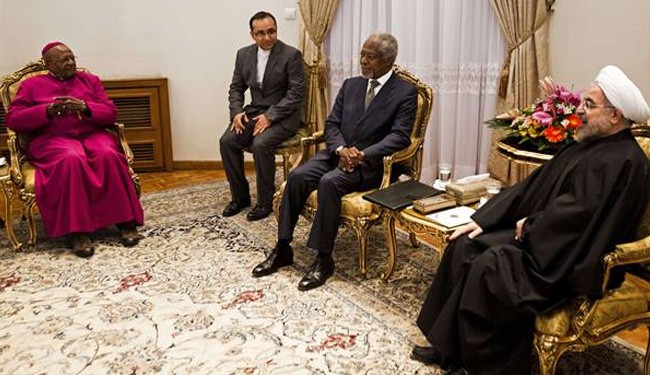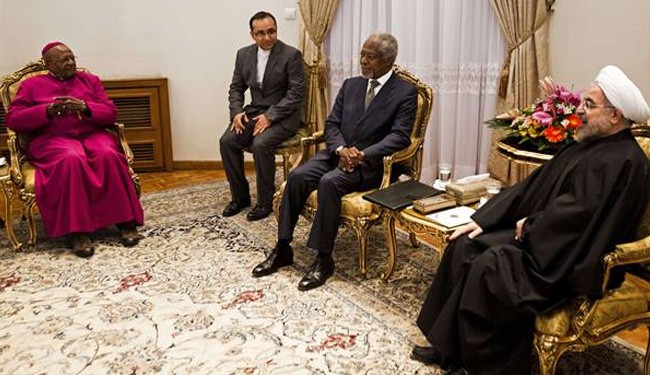 Former United Nations Secretary-General Kofi Annan has led a meeting with a group of former world leaders and Iran's President Hassan Rouhani.
The meeting took place Tuesday in Tehran, Iran's capital.
Annan is there with former Finnish President Martti Ahtisaari, Nobel Peace laureate Desmond Tutu and Mexico's former President Ernesto Zedillo as part of "The Elders," a group convened by the late Nelson Mandela.
On Monday, the group met with Iran's Foreign Minister Foreign Minister Mohammad Javad Zarif.
Annan says that the group is urging Iran to build on a historic deal reached with world powers in November over its contested nuclear program and work toward a final settlement.