Egypt
Election enters second day in Egypt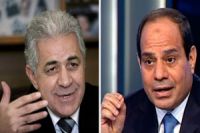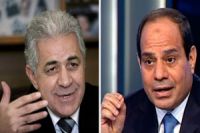 The presidential election in Egypt has entered its second day amid high security measures to counter possible threats.
According to Press TV, polling stations opened at 06:00 GMT on Monday for the 53 million registered voters in the country of over 80 million.
Former army General Abdel Fattah el-Sisi, who toppled the government of first democratically elected President Mohamed Morsi in July 2013, is competing with the leftist politician Hamdeen Sabahi in the election.
Sisi is expected to win the election with a landslide.
Unofficial results are due to be announced on Tuesday, hours after the polls close.
This is while Egypt's Muslim Brotherhood and pro-democracy groups have boycotted the election, saying, the election would not give legitimacy to the "criminal," in an apparent reference to Sisi.
Senior Egyptian cleric Sheikh Yusuf al-Qaradawi also boycotted the election and described participation in the election as a "great sin."