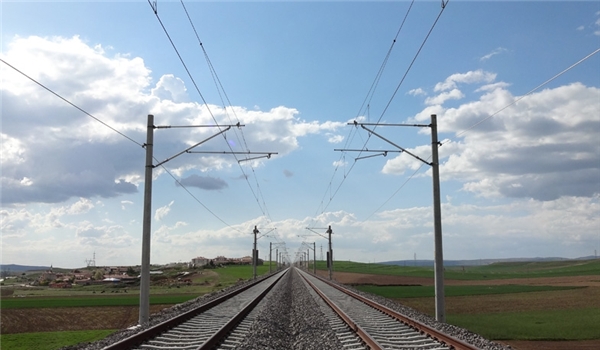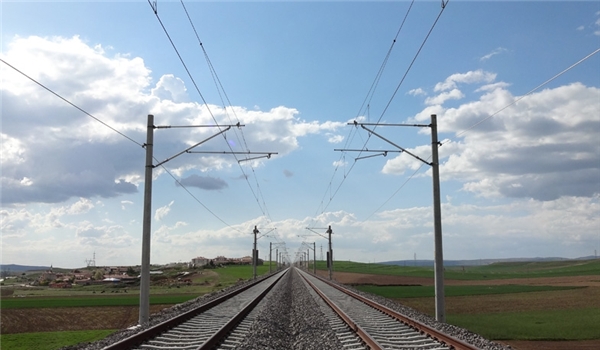 Iranian and Chinese officials have finalized a 2-billion-dollar deal to electrify the railway linking the capital city of Tehran to the holy city of Mashhad in Northeastern Iran and the project will be implemented in less than four years, an Iranian official said.
"The 2-billion-dollar project for electrification of Tehran-Mashhad railway has been finalized and it has also received the (necessary) approval of the Iranian Economy Council and we are introducing the project to the Chinese Investment Insurance Company on behalf of the Central Bank of Iran," Manager of the Electrification Project of Iran's Railways Qassem Saketi told FNA on Saturday.
He reiterated that the completion of the project will take 42 months, and said, "The electrification project will shorten the interval of travel between Tehran and Mashhad to 6 hours from the current minimum 12 hours as the train's top speed will hit the 200 km/h maximum."
Saketi said that his department has obtained the necessary licenses for implementing the project through 85 percent of foreign finance.
Saketi said the remaining "15 percent will be financed by the (Iranian) government".
He noted that project would be implemented within the framework of the engineering, procurement, construction and finance (EPCF) contract.
Saketi said once the project is accomplished, "the passenger capacity of Tehran-Mashhad railway will be increased from the current 14 million passengers per year to 35 million".
He explained that the electrification project would increase the cargo capacity of Tehran-Mashhad railway to 10 million tons per year as well.
In June 2014, Iranian and Chinese officials signed a contract to electrify the railway linking Tehran to Mashhad.
The project is due to be implemented by an Iranian-Chinese consortium, including the Iranian companies of MAPNA, MAPNA Ehdas and MAPNA International and the Chinese CMC and SU Power firms.
The deal necessitates the signatories to reform and construct the current Tehran-Mashhad railway for trains with 200km/h speed, build electric railway for trains with 250km/h speed and procure 70 electric locomotives.