Iran
Elimination of nukes every state's legal, political, moral responsibility: Iran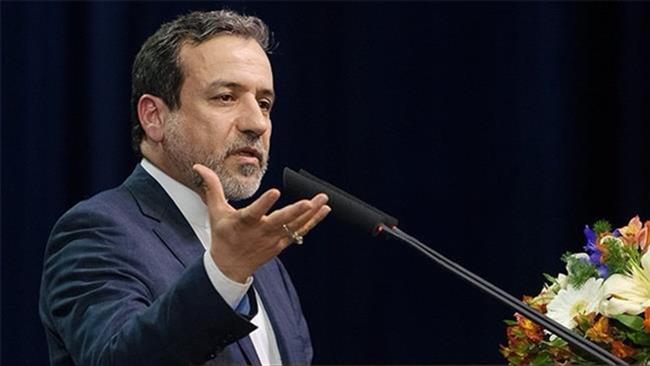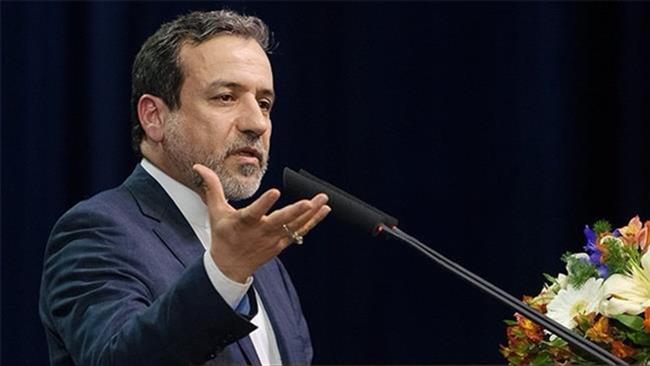 Iranian Deputy Foreign Minister Abbas Araqchi has said that working towards the total purging of nuclear weapons is a "legal, political and moral responsibility" of every state.
Araqchi made the remarks on Tuesday while addressing the United Nations General Assembly on the International Day for the Total Elimination of Nuclear Weapons.
"We need to take this responsibility responsibly and continue our collective efforts resolutely. On its part, Iran will continue to remain a strong supporter of nuclear disarmament," he said.
He went on to add that nuclear-armed countries have been jeopardizing the Non-Proliferation Treaty by continued violations over the past almost 50 years.
"While nuclear-weapon states are primarily responsible for the elimination of their nuclear arsenals, the non-nuclear-weapon states shall not remain indifferent towards the 47-year non-compliance of nuclear-weapon states with their explicit nuclear disarmament obligations," he added.
He added that the global community will no longer tolerate such countries' lack of commitment to de-nuclearization.
"Non-nuclear-weapon States need to contribute to the work of the United Nations high-level international conference on nuclear disarmament in 2018 and the Review Conference of the States Parties to the NPT in 2020 towards taking concrete actions to rectify this situation," he added.
In 1970, the Treaty on the Non-Proliferation of Nuclear Weapons, or NPT, was ratified, and it was extended indefinitely in 1995. Under the treaty, the five permanent members of the United Nations Security Council — China, France, Russia, the United States and the United Kingdom — were acknowledged as nuclear powers, and other countries that joined the treaty agreed not to pursue nuclear weapons development, although they are allowed to use nuclear technology for non-military purposes.
Israel, India and Pakistan never signed the treaty while North Korea signed the treaty but withdrew in 2003 and has tested nuclear devices since then. China, India, and Pakistan are all pursuing new ballistic missile, cruise missile, and sea-based nuclear delivery systems.