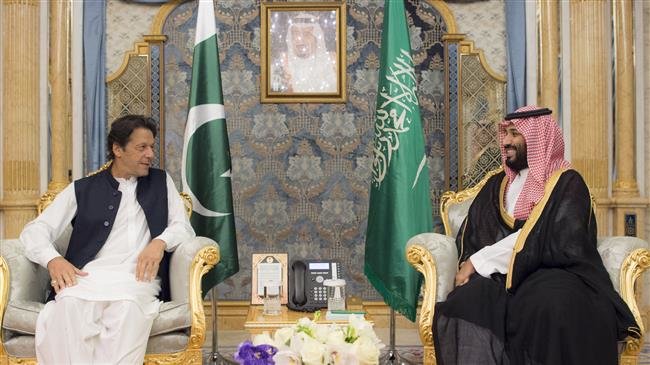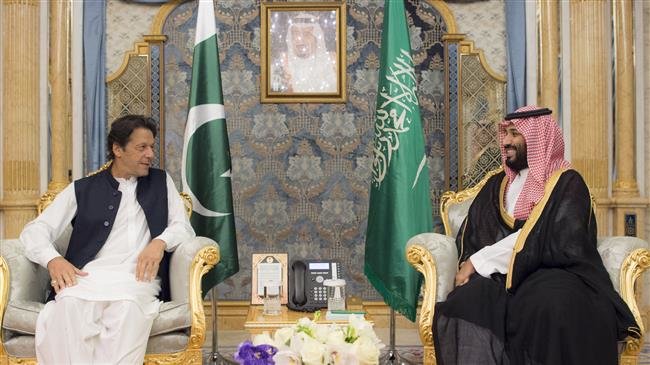 Pakistan's Prime Minister Imran Khan has received official pledges of a six-billion-dollar loan to his country from Saudi Arabia, whose top leadership is involved in an international crisis of credibility over possible involvement in the killing of a Saudi dissident.
Saudi Arabia pledged three billion dollars in foreign currency support for a year, and a further loan worth up to another three billion dollars in deferred payments for oil imports, to Pakistan, the Pakistani government announced in a statement on Tuesday.
The loan commitment was made in a memorandum of understanding (MoU) signed by Pakistan's Finance Minister Asad Umer and Saudi Finance Minister Muhammad Abdullah al-Jadaan in Saudi Arabia.
Khan is there at the head of a delegation to attend an investment conference that has been nixed by a string of governments and leading international companies over the killing of Saudi dissident journalist Jamal Khashoggi.
According to Turkish officials, Khashoggi was tortured and killed inside the Saudi consulate in the Turkish city of Istanbul on October 2.
Saudi Arabia initially denied the killing. Then, and amid mounting international attention, Riyadh said Khashoggi had been killed when "discussions" at the consulate turned into "a brawl."
Almost the entire world has rejected that narrative. And there are strong indications that top Saudi leadership — Saudi Crown Prince Mohammad bin Salman in particular — has been involved in the killing.