Myanmar
Emergency state lifted in Myanmar area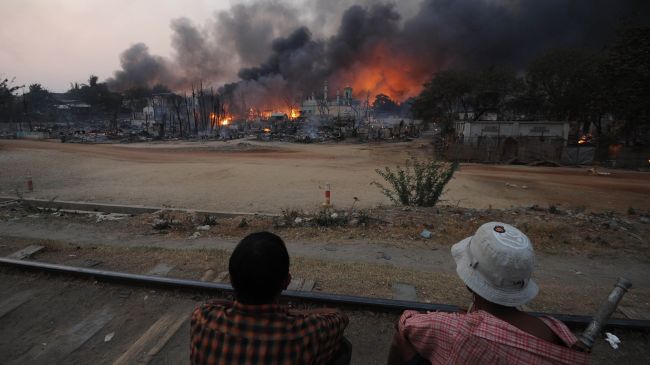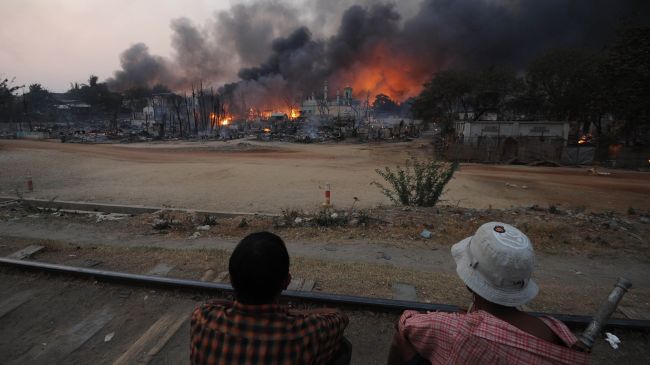 Officials in Myanmar have lifted a state of emergency imposed in a riot-hit area in March where deadly violence claimed dozens of lives.
According to a notice published in the New Light of Myanmar daily on Saturday, the order was revoked "as peace and stability has already been restored" in the central town of Meiktila and surrounding areas.
On March 20, extremist Buddhists attacked dozens of houses and mosques in Meiktila. The state of emergency was declared on March 22.
More than 40 people were killed and 12,000 people were displaced during three days of clashes in the town.
In 2012, violence against Rohingya Muslims in the western state of Rakhine left about 200 people dead.
Rohingya Muslims have faced torture, neglect, and repression in Myanmar for many years.
Hundreds of Rohingyas are believed to have been killed and thousands displaced in recent attacks by extremists who call themselves Buddhists.
The extremists frequently attack Rohingyas and set fire to their homes. This comes while the Myanmar government has been accused of failing to protect the Muslim minority.
Myanmar opposition leader Aung San Suu Kyi has also come under fire for her stance on the violence. The Nobel Peace laureate has refused to censure the Myanmar military for its persecution of the Rohingyas, although she recently condemned the decision by local officials in Rakhine state to enforce a two-child policy on Rohingya Muslims.
Rohingyas are said to be Muslim descendants of Persian, Turkish, Bengali, and Pathan origin, who migrated to Myanmar as early as the 8th century.
Amnesty International and Human Rights Watch have issued separate statements, calling on Myanmar to take action to protect the Rohingya Muslim population against extremist Buddhists.