Palestine
EMOHR calls for reopening Rafah crossing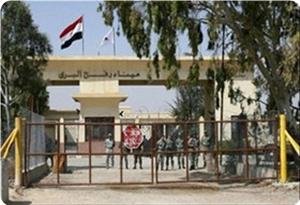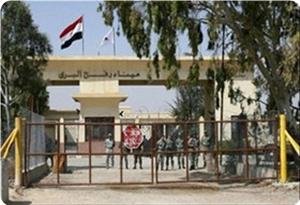 A European human rights organization has called on the Egyptian authorities to reconsider its decision to close the Rafah border crossing connecting the Gaza Strip and the Egyptian territories that has been closed for four consecutive days.
The Euro-Mediterranean Observatory for Human Rights (EMOHR), based in Geneva, demanded in a statement on Thursday the Egyptian authorities to reconsider the decision of closing the crossing, which is the only outlet for citizens of Gaza to the outside world.
It added that the sudden closure of the crossing prevented hundreds of Palestinians, who remained in the Egyptian territories, from returning to the Gaza Strip and caused other citizens to be late for their jobs and their studies abroad.
The human rights organization, urging Egyptian authorities to reopen Rafah terminal, pointed out that the travel process is carried out under security procedures and does not pose the threat of the infiltration of intruders.
The Egyptian authorities have closed Rafah crossing following an attack carried out by unknown gunmen who killed sixteen Egyptian soldiers in Sinai, near the Karam Abu Salem border crossing between Egypt and 1948 occupied Palestine on Sunday.
EMOHR considered the closure of the crossing as a "mass punishment" against Palestinians in Gaza which deprives hundreds of citizens from their right to travel, and criticized the immediate closure of the border crossing without awaiting the results of initial investigations into the attack.
Meanwhile, Safa news agency quoted Director General of borders and crossings in the Gaza Strip, Maher Abu Sabha, as saying saying that the Rafah crossing will exceptionally open on Friday and Saturday for those who remained outside the Strip.
Abu Sabha also expected the reopening of Rafah crossing for passenger traffic in both directions during the next few days, stressing that Gaza has nothing to do with the attack in Sinai.
For his part, the Egyptian ambassador to the Palestinian Authority, Yasser Othman, said in an earlier statement that the closure of Rafah crossing will be temporary and will not last more than a few days.