Palestine
End to Gaza blockade will not stop resistance: Hamas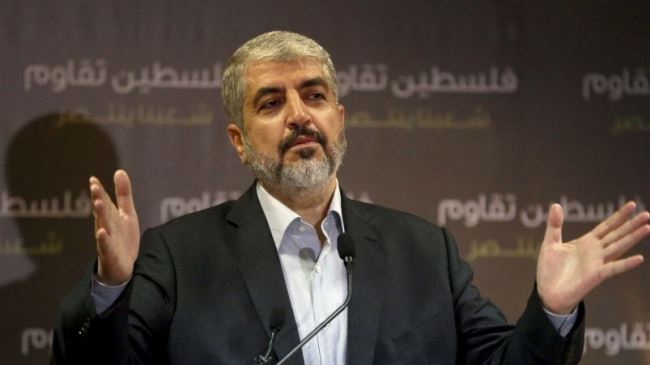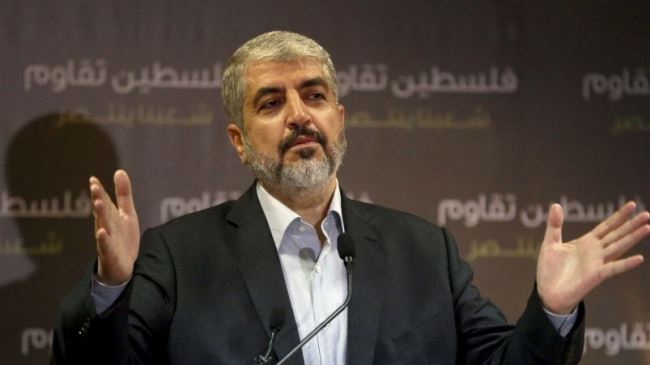 Hamas Political Bureau Chief Khaled Meshaal says resistance against Israel will not end with the lifting of the regime's blockade on the Gaza Strip.
"We now firmly believe that resistance is the only viable option to achieve our goal," Meshaal said at a news conference in the Qatari capital of Doha on Thursday.
"The Gaza battle does not end with lifting the siege. This is just the beginning. Our Palestinian demand is to see the end of the occupation and an end to the settlements, and to give our people the right to self-determination and to be able to live in a sovereign independent state," he added.
He said that Israel could not contain the resistance, adding that the latest conflict in the Gaza Strip is just a "milestone" to achieving the resistance's objectives.
"Our resistance will continue until all our demands are met and we are getting closer to victory and al-Quds," he said.
Meshaal said that the Palestinian resistance movement will not disarm.
He also said that rebuilding the coastal sliver has already started, urging the international community to assist the Palestinians in the reconstruction of war-hit Gaza. He also urged Egypt to open the Rafah border with Gaza.
Israel launched an aerial military campaign against Gaza in early July and later expanded its operation with a ground invasion.
More than 2,137 Palestinians were killed in the Israeli onslaught on Gaza. Some 11,000 others were wounded.
Most of the victims were civilians, including children, women and the elderly.
Palestinian resistance groups and Israeli officials on Tuesday reached an agreement on a permanent ceasefire for the besieged Gaza Strip.
Under the deal, Israel has agreed to ease the blockade on Gaza and open border crossings for more aid to pass through to the coastal sliver.