Syria
'Ending terrorism Syria's priority in Geneva talks'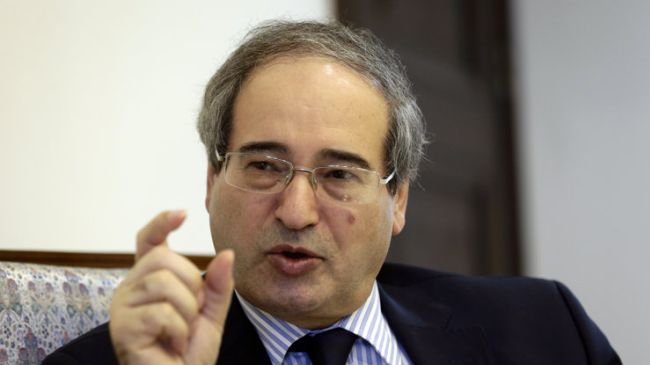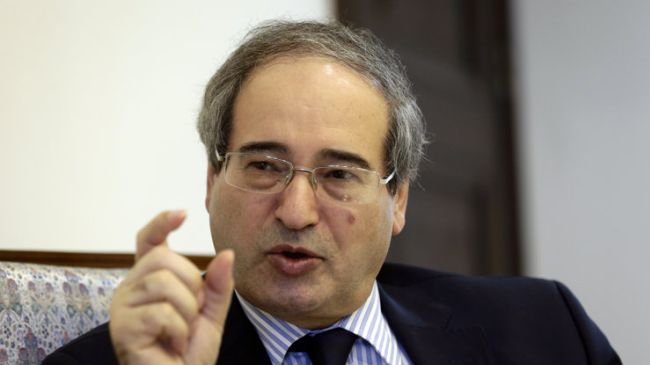 Syria's Deputy Foreign Minister says stopping foreign-backed "terrorism" in the country is the top priority for Damascus at the Geneva peace talks.
Syria's official news agency SANA on Thursday quoted Faisal al-Miqdad as saying in an interview with Russian media that Damascus supports the success of the Geneva II talks, with its main priority being to end the "terrorism" and acts of violence committed against the Syrian nation.
"Afterwards, we will be ready for a broad reform process that meets aspirations of the Syrian people," added the Syrian deputy foreign minister.
The first round of the negotiations aimed at containing the deadly violence ended inconclusively on January 31 amid sharp differences between representatives from the Syrian government and the so-called Syrian National Coalition (SNC).
Miqdad further blamed the foreign-sponsored opposition coalition for the failure of the first round of the peace talks in Swizterland, saying the government of President Bashar al-Assad is looking into Syria's return to the fresh round of Geneva talks slated to resume on February 10.
The opposition and its Western supporters insist that President Assad must step down, giving way to the formation of a transitional government in Syria.
This is while the government says President Assad's role is not up for debate in Geneva, and that his future role is a red line. It also argues that the foreign-backed opposition does not represent the Syrian opposition.
Since March 2011, Syria has been the scene of a foreign-backed crisis which has claimed tens of thousands of lives and displaced millions of others.