Iraq
"Enemies Abusing Social Media to Hijack Iraqis' Peaceful Protests"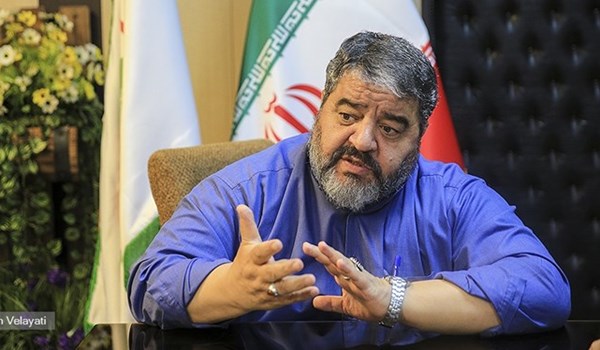 Head of Iran's Civil Defense Organization Brigadier General Gholamreza Jalali warned that enemies are misusing social media to turn the peaceful protests in Iraq to attain their ominous goals.
"Iraqi people are raising some demands, but enemy is trying to convert their peaceful protests into unrest by abusing social media networks," General Jalali said in a meeting with representative of Iraqi religious leader Grand Ayatollah Ali Sistani to Iran Hojjatoleslam Seyed Javad Shahrestani on Thursday.
"Yet, Hashd Al-Sha'bi (Iraqi popular forces) and the resistance movement in Iraq are taking advantage of domestic social networks to foil enemy's threats," he added.
General Jalali underlined the vitality of thwarting enemies' plots under critical conditions, saying that to ensure security of its civil defense infrastructure, a country needs to have its own domestic industry of modern technologies in this sector.
The protests in Iraq that started early in this month subsided after the public get engaged in holding the annual massive march of Arbaeen, but restored after religious rituals of the second month of the Islamic calendar were over.
In the first round of public protests, analyses revealed that 79% of hashtags about protests in Iraq on Twitter originated from Saudi Arabia and only 6% were from Iraq, in a stark contrast with claims that the demonstrations were popular and spontaneous.
Ayatollah Sistani warned against the infiltration of agents with malevolent intentions into public protests in the Arab country, calling upon demonstrators and security forces to keep anti-occupation rallies peaceful.
"Don't let those with vicious intentions to infiltrate among you and attack security forces," the official representative of Ayatollah Sistani in Iraq Abdul Mahdi al-Karbalai said on Friday, conveying a message of the senior cleric.
He added that public protest is a right enshrined in the Constitution, and warned that, however, protests should not be used as a pretext for vandalizing public properties or injuring security forces.