Iran
Enemies dare not launch attack on Iran: MP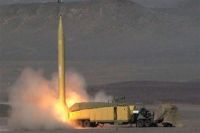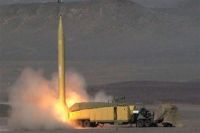 Chairman of the National Security and Foreign Policy Committee of Iran's Parliament (Majlis) Alaeddin Boroujerdi has hailed the Islamic Republic's military prowess, saying enemies dare not launch an attack against the country.
According to the reports, he made the remarks during a meeting with military top brass in Tehran on Saturday.
Boroujerdi said that Zionist regime officials have repeatedly talked of a military strike against Iran, but that the regime's top commanders have opposed such action and warned against the repercussions of a war with the Islamic Republic.
He said: "The Islamic Republic of Iran's power has reached such a point that enemies do not dare attack [the country]," adding: "Today we have achieved the highest defense capability and turned into one of the world's top missile powers."
The Iranian lawmaker stressed that Iran's achievements in different sectors, including military, were made under "backbreaking sanctions" imposed on the country by the West.
He also said that Iran has attained the capability to produce missiles that can hit targets with high precision.
In recent years, Iran has made major breakthroughs in its defense sector and attained self-sufficiency in producing key military hardware and systems.
Iran has so far designed and manufactured different domestically developed missiles, including Khalij-e-Fars (Persian Gulf), Mehrab (Altar), Ra'd (Thunder), Qader (Mighty), Nour (Light) and Zafar (Triumph).
The Islamic Republic has also conducted military drills to enhance the defense capabilities of its military and to test modern military tactics and equipment.
Iran has repeatedly said that its military might poses no threat to other countries, reiterating that its defense doctrine is based on deterrence.
Iran has, however, pledged a crushing response to aggressors in case of a military attack on the country.