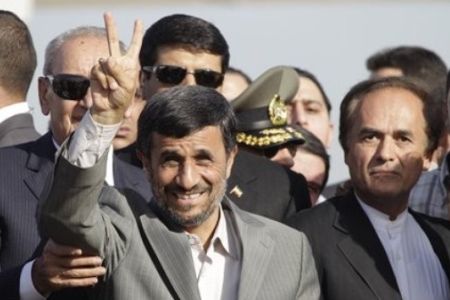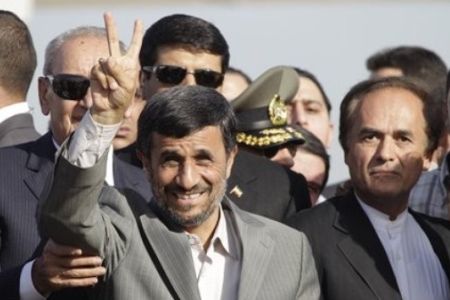 Iranian President Mahmoud Ahmadinejad has warned enemies of Iranian and Lebanese nations against their unity, saying the enemy is in horror.
"Enemies of the Iranian and Lebanese nations are terrified when they see that the two countries are standing side-by-side," Ahmadinejad told Lebanese Parliament Speaker Nabih Berri at the Beirut International Airport on Wednesday.
"Today is another day for us. It is my honor to be in Lebanon," he went on to say.
The Iranian chief executive referred to a Persian proverb, saying "God willing, enemies will serve our interests."
Berri welcomed Ahmadinejad and his accompanying delegation and said the Lebanese are thirsty for the Iranian president's visit.
"It is very important for friends to meet with you. Reaction of enemies has highlighted the significance of the visit," he said.
President Ahmadinejad arrived in the Lebanese capital of Beirut for a two-day official visit on Wednesday.
The Iranian chief executive, who is in Lebanon at an official invitation by his Lebanese counterpart Michel Sleiman, was warmly welcomed by a number of prominent Lebanese officials at Beirut International Airport upon his arrival.