Europe
Enemy of Islam Merkel calls for banning Muslim full-face veil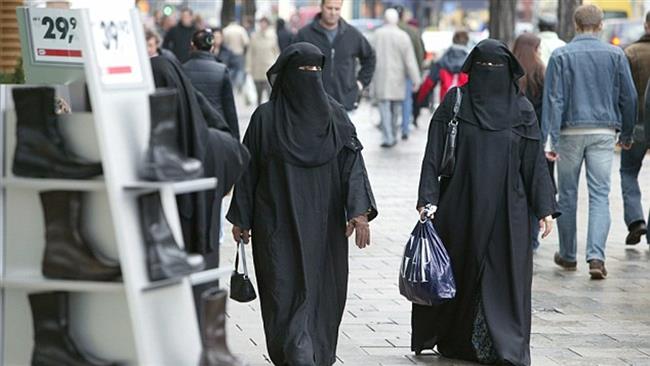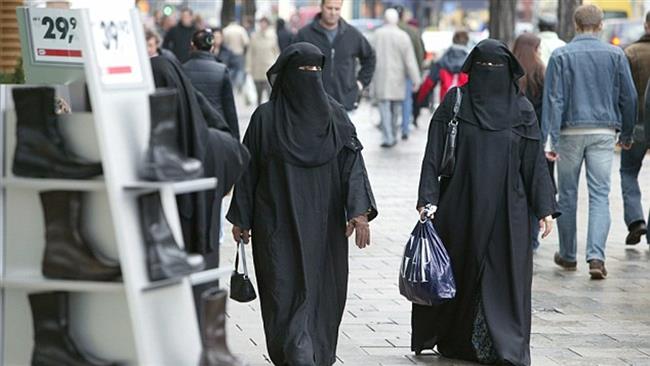 German Chancellor Angela Merkel has called for banning of the burqa "wherever it is legally possible," while stressing that German law "takes precedence" over Sharia.
"The full-face veil must be banned wherever it is legally possible," said Merkel to delegates at the Christian Democratic Union (CDU) congress held in Essen on Tuesday.
While launching her bid for another term as CDU leader, Merkel  referred to "security and order, justice and law" as the pillars of the CDU's politics.
She also stressed that "Germans who always lived here as well as those who just arrived" should obey the law.
"Here in Germany … the laws of our country… are applied equally to everyone without any exception…German law takes precedence over Sharia," she added.
Merkel also vowed to try and avoid another refugee crisis. "We have repeatedly stated that that situation that occurred in late summer, 2015, cannot, should not, and will not be repeated," she said.
While stressing that each refugee case should be dealt with as an isolated instance "and not as a part of some crowd," she noted that not all of the 890,000 people who had entered the country last year would stay.
The CDU is under increasing pressure as its previous policy of embracing refugees and asylum seekers from conflict zones has been blamed for a string of sexual assaults against more than 1,000 women in the German city of Cologne on New Year's Eve.
The German government has recently dropped its so-called open-door policy toward refugees.