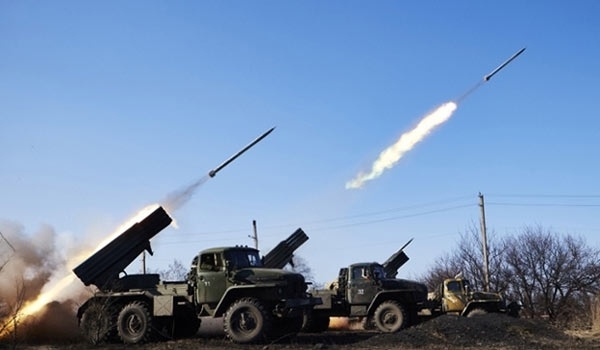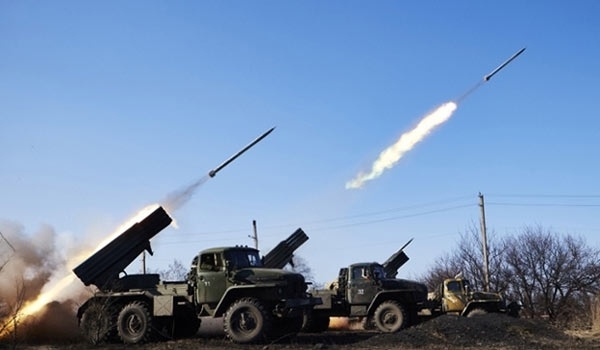 The Yemeni army and Ansarullah forces hit the Saudi military bases in Dhahran in Southern Saudi Arabia with dozens of Grad and Najm al-Saqeb (Striking Star) missiles on Monday.
The Yemeni forces fired 16 Grad missiles at a strategic military base in Dhahran region in Southern Saudi Arabia.
The military sources also announced that the Yemeni army and the revolutionary forces hit another military base in Dhahran with Najm al-Saqeb missiles.
The Yemeni army backed by Ansarullah fighters also seized Nakhla and al-Sahil military bases in Ma'arib province from pro-Hadi forces.
A sum of 20 pro-Hadi forces were killed in heavy clashes with Yemeni army and Ansarullah forces.
Meantime, the Saudi warplanes attacked Beit al-Faqih region in the port city of al-Hudayda in Western Yemen leaving six people injured.
The Yemeni forces' missile attacks on Saudi military positions come as the Riyadh government is continuing its airstrikes against Yemen's residential areas and civilians.
Earlier today, Saudi fighter jets bombarded the Yemeni capital city of Sana'a with banned chemical weapons, leaving dozens of people dead and injured.
According to reports, the Saudi warplanes used prohibited bombs and missiles in their Monday's airstrikes on Sana'a and claimed the lives of scores of civilians.
Elsewhere in Yemen, at least 17 civilians were killed and dozens of others sustained serious injuries after the monarchy's airstrikes on Ta'izz.
Additionally, the kingdom's air raids pounded the city of al-Hazm in Jawf province and killed 18 people.
The Saudi airstrikes continue as the representatives of Yemen's Ansarullah movement have headed for the Swiss city of Geneva to attend the UN-brokered peace talks aimed at ending the Saudi aggression against the Arab country.
Saudi Arabia has been striking Yemen for 82 days now to restore power to fugitive president Mansour Hadi, a close ally of Riyadh.
Hadi stepped down in January and refused to reconsider the decision despite calls by Ansarullah revolutionaries of the Houthi movement.
Despite Riyadh's claims that it is bombing the positions of the Ansarullah fighters, Saudi warplanes are flattening residential areas and civilian infrastructures.
The Monarchy's attacks have so far claimed the lives of at least 4,613 civilians, mostly women and children.