Saudi Arabia
Middle East
Yemen
Enemy of Islam Saudi regime's Warplanes Target Al-Thwara Stadium in Sanaa
Saudi-led warplanes carried out several air strikes on Al-Thwra Stadium in the Yemeni capital, Sanaa on Friday morning.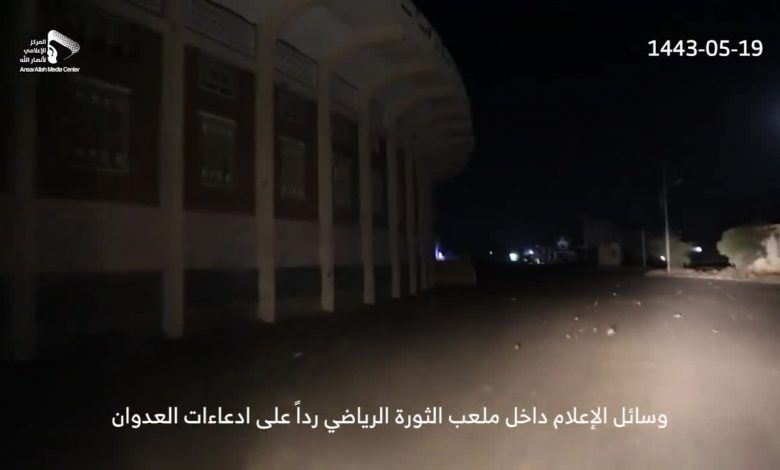 Beirut-based Al-Mayadeen TV reported horrific explosions were heard in northern Sanaa, adding that Saudi-led coalition fighter jets bombed Al-Thawra Stadium three times.
Saudi-led warplanes also bombed and destroyed Al-Zubairi Street south of the Yemeni capital. Yemeni sources have confirmed that civilians were injured in the attack.
Earlier on Thursday, Yemeni Salvation Government organized a tour for journaists and representatives of media outlets to Al-Thawra Stadium, in a bid to refute claims by the aggression powers that the place contains weapons.
Yemeni Information Ministry Spokesman Nasrddine Amer welcomed the journalists and urged them to film the stadium and "reveal the aggression powers' lies."
Yemen has been since March 25, 2015 under aggression by the Saudi-led coalition in a bid to restore power to fugitive president Abd Rabbu Mansour Hadi, who is Riyadh's ally. Tens of thousands of Yemenis have been killed or injured by Saudi-led airstrikes.
The Arab country has been also under harsh blockade b the coalition which includes in addition to the Kingdom, the UAE, Jordan, Bahrain, Kuwait, Egypt, Morocco and Sudan.