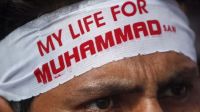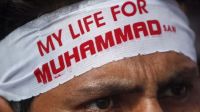 French weekly Charlie Hebdo, known for its publishing of cartoons insulting Islam's most revered figure, Prophet Muhammad (Peace be Upon Him and His Progeny), says it is planning to publish more blasphemous cartoons.
According to Press TV, the magazine made the announcement on Sunday, saying that a special edition with cartoons on the life of Prophet Muhammad (Peace be Upon Him and His Progeny) will be published on Wednesday.
Charlie Hebdo's editor, Stephane Charbonnier said "If people want to be shocked, they will be shocked."
In September, the same magazine published cartoons blasphemous against the Islamic sanctities, provoking widespread outrage worldwide.
The publication led to the temporary closure of several French institutes and cultural centers in some Muslim countries.
The September 19 sacrilegious caricatures appeared in the periodical after the emergence of a US-made film that insulted Islam's holiest figure.
The blasphemous film sparked protests in Muslim countries, as well as in non-Muslim states like Australia, Britain, the United States, France, Belgium, and some other nations.