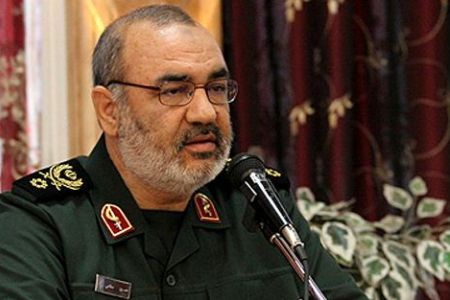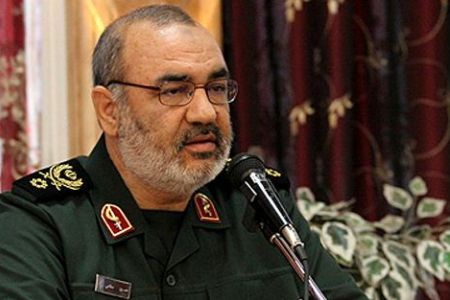 Deputy Commander of Iran's Islamic Revolution Guards Corps (IRGC) warns the enemies against overstepping Tehran's red lines, saying the Iranian nation remains united.
"The enemies of Iran should know the [Islamic] establishment's red lines and not trespass them," Brigadier General Hussein Salami said on Tuesday.
"Today, the enemies of the [Islamic] Revolution and establishment are disgraced, mortified … in the face of the Iranian nation's strong unity," the Iranian commander was quoted by ISNA as saying.
Brig. Gen. Salami said the Iranian nation has inflicted crushing defeats on its enemies and will stand up to all those hatching plots against Iran.
He further said Iranian military forces have 'put their lives on the line' and disappointed the enemy.
He then commemorated all martyrs who lost their lives in the line of duty while defending the nation.
Brig. Gen. Salami stressed that the enemy has failed to undermine national unity in Iran by imposing economic sanctions.