Iran
Enemy's propaganda against Iran: 70 Think Tanks, 2000 media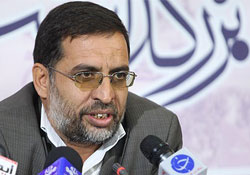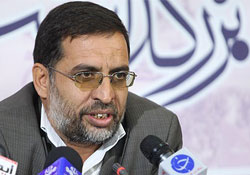 The Head of Headquarters of 'Ninth of Dey' Commemoration has said that 70 think tanks and 2000 western media spread hate and enmity towards Iran. "We live in a world where a nation who stands for its undisputable rights faces so much hostility," he asserted.
Ali Mohammed Nayini who was addressing the participants in 'Ninth of Dey' commemoration in Tehran said that currently, 70 US think tanks work daily on different methods to put pressure on Iranian people. "US security and political authorities collect and analyze data to formulate new methods against Iranian people," he added.
He also said that these circles provide help for anti-Revolutionary forces via propaganda, documentation, press, and research. "In addition to this think tanks, 8 US especial centers for 'regime overthrow' contribute to the volume of hostilities toward Iran," he asserted.
Nayini also provided comments on the mission of these especial centers, saying that these centers had contacted the elites in different countries, and launched attempts to persuade them to their imperialistic intentions. "In the case these elite are tricked into these intentions, the public of the country will have an example to follow," he said.
He pointed out to the attempts of US-based Soros Foundation and added that the turning points in so-called Color Revolutions was mounting pressure on governments in countries to confess to political fraud, even if falsely, dissolution of the government and loss of legitimacy to govern the country.
"This ploy by the US has been implemented in 22 countries, being successful in 17 countries in regime change," he added.
Launching BBC Persian 6 months before Iran 2009 uprising
Nayini also believed that launching BBC Persian service 6 months before the 2009 street-riots in Iran was in line with the policy of persuasion and added that false information spewed by BBC Persian was contributing to the continuation of the riots. "In addition to BBC, tens of other networks, Twitter, Face Book, and You Tube among them, were well serving the 'regime overthrow' plan," he believed.
" for example, Twitter postponed updating its page with decrees from US Secretary of State for weeks to avoid any disturbing rumors and lies by US-backed opposition," he said.
2000 western media against Iran
Nayini also pointed out to sending 400,000 email messages to recruit social layers against Islamic Republic of Iran as another attempt by West in form of 'Soft War' on social networks. " in 2009, other than provocations by BBC, more than 2000 satellite TV networks, and many more online news agencies, the press, and radios had been mobilized to implement the Zionist-US project of 'regime overthrow'," he asserted.
He finished his statements with saying that despite misleading the public opinion and other hostilities, people in 29th of December of three years ago swarmed the streets to end the US conspiracies, a movement unprecedented in Iranian history. "Since then, US has seen the widespread support by people of Islamic Republic and riots were ended," he said.