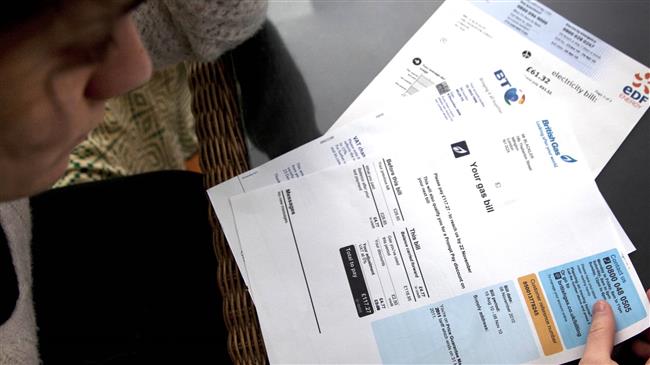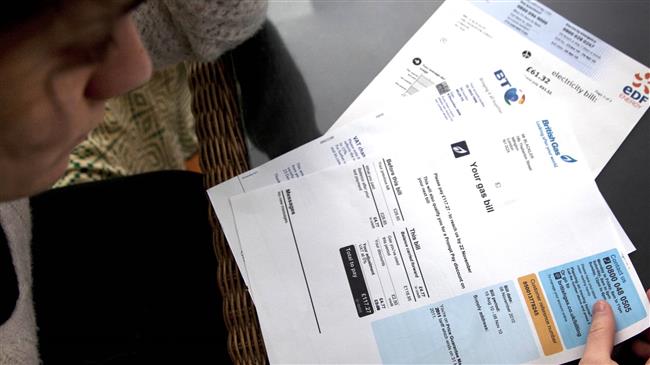 Official figures show the energy bills of the poorest 10 percent of British households have grown at almost twice as the average rate in the country under the Tory-led Coalition government.
The research by the House of Commons Library published on Wednesday showed electricity bills for the affected group rose by 39.7 percent between 2010 and 2013, compared to 7.5 percent for the top 10 percent of British households and 22.2 percent on average.
In addition, the poorest group saw their gas bills increased by 53.3 percent compared to 23.9 percent for the top 10 percent and 29.2 percent for the average British home.
Shadow Energy Secretary Caroline Flint said since Prime Minister David Cameron's government took office in 2010 the average household energy bill has risen by 260 pounds.
"These figures show that the poorest households are paying the heaviest price for the Tories' failure to stand up to the energy companies and ensure that the full savings from wholesale cost falls are passed on to all consumers," said Flint.
Ann Robinson, director of consumer policy at the uSwitch.com website also called for lower energy tariffs amid falling world oil and gas prices.
"Given the huge reduction in wholesale prices – which make up around half of energy bills – we believe standard tariffs can and should be cut even further," said Robinson.
The data comes just days after British think tank Policy Exchange revealed that of the 2.3 million homes living in fuel poverty, 1.1 million are working households with one or more members holding employment.
The UK has seen rising energy costs in recent years. A separate report has shown that the average gap between the family's energy bill and what it can afford is estimated to be around £400.