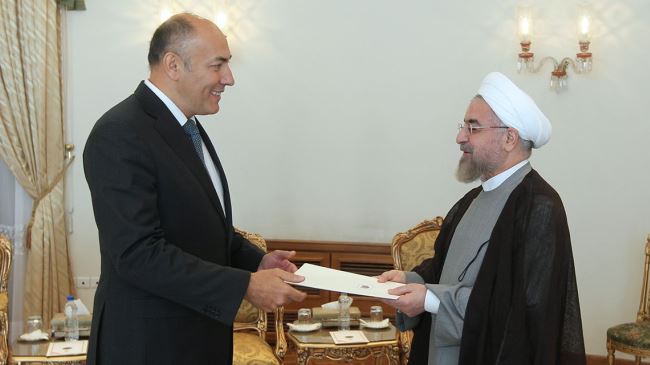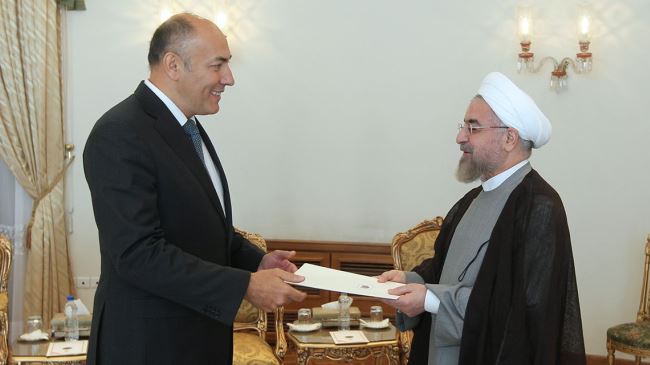 'Entire world threatened by radicalism'
Iran's President Hassan Rouhani says violence and extremism are threats to the entire world, urging close cooperation and dialog among countries to fight these threats.
"Countries should have more close cooperation [in fighting extremism] and if there is a disagreement, the best solution is negotiations," Rouhani said in a meeting with Lithuania's new Ambassador to Tehran Kestutis Kujmanas on Tuesday.
He criticized the use of military approaches against civilians and said, "Peace requires collective will and process."
Rouhani added that Iran is keen to expand relations with Lithuania in all fields and noted that the presence of Lithuanian businessmen in the Islamic Republic would prepare a very appropriate ground for enhanced trade and economic cooperation between the two countries.
Iran and Lithuania can also bolster political cooperation to find ways to resolve regional and international problems, Rouhani added.
The Iranian president pointed to growing insecurity in the region and noted that the ongoing developments in Ukraine and terrorism in Iraq and Syria are among issues of common concern.
The Lithuanian envoy, who submitted his credentials to President Rouhani, said for his part that security is beneficial to all regional countries.
As two influential countries, Iran and Lithuania should work together to find a solution to regional conflicts which cause insecurity, Kujmanas added.