Envoy: Iran Needs No N. Weapons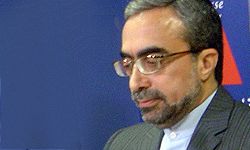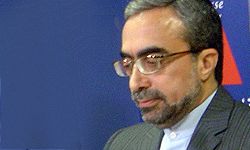 Tehran's Ambassador to Paris Ali Ahani reiterated Iran's opposition to the acquisition of military nuclear capability, stressing that his country does not need nuclear weapons to defend itself.
"Our doctrine rejects acquisition of atomic weapons and it is a principle stated at the highest level by Supreme Leader of the Islamic Revolution Ayatollah Seyed Ali Khamenei," Ahani said in an interview with the French Boulevard Voltaire news-analysis website.
He referred to Iran's endorsement of the Non-Proliferation Treaty (NPT) as well as the regular and snap inspections of the International Atomic Energy Agency (IAEA) of Iran's nuclear facilities and installations, and said Tehran is committed to all its IAEA undertakings and has never violated them to divert its peaceful nuclear technology to military purposes.
"Given its geographical conditions, areas of influence, natural and human resources, geographical extensiveness and different potentials, Iran doesn't need atomic weapons to defend itself," Ahani stressed.
Washington and its Western allies accuse Iran of trying to develop nuclear weapons under the cover of a civilian nuclear program, while they have never presented any corroborative evidence to substantiate their allegations. Iran denies the charges and insists that its nuclear program is for peaceful purposes only.
Tehran stresses that it has always pursued a civilian path to provide power to the growing number of Iranian population, whose fossil fuel would eventually run dry.
The UN nuclear watchdog has also carried out frequent surprise inspections of Iran's nuclear sites so far, but found nothing to support West's allegations that Tehran pursues military purposes.
The Vienna-based UN nuclear watchdog continues snap inspections of Iranian nuclear sites and has reported that all declared nuclear material in Iran has been accounted for, and therefore such material is not diverted to prohibited activities.
Iran, an NPT-signatory, has also repeatedly called for the removal of all weapons of mass destruction, including nuclear weapons, from across the globe.