Iran
Envoy: Iranians in West pressured for sensitive data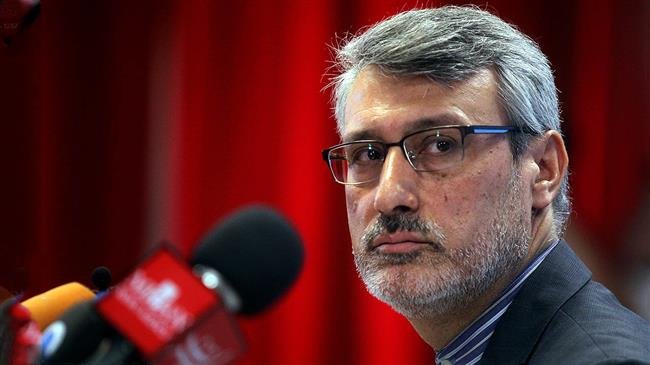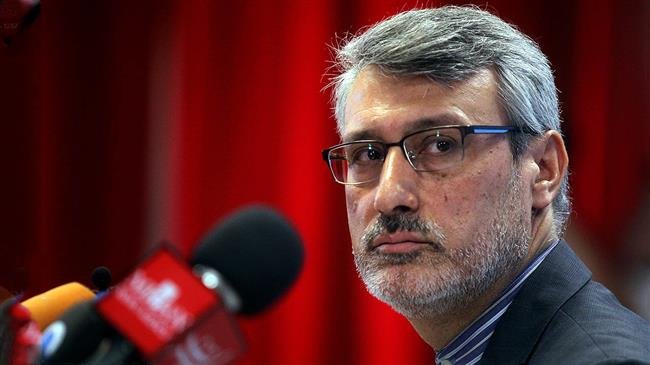 Iran's envoy to the United Kingdom has slammed Western intelligence services for pressuring Iranian dual citizens, especially women and the elderly, in order to obtain sensitive information.
"Unfortunately, intelligence services in the West, especially using indirect ways, pressure certain Iranian dual citizens to obtain particular data and information," Hamid Baeidinejad said in a Thursday tweet.
"Iranian nationals love their country, but they may sometimes do that [what the West wants them to] assuming those data are not confidential," he went on to say.
Baeidinejad said "Western countries must stop putting such pressure on certain Iranian nationals, especially the elderly and women."
In his Thursday tweet, Baeidinejad stressed that all Iranian dual citizens are free to visit their country, and should not have any concern about that.
"Iran deeply believes … Iranian nationals should keep their strong bonds with their homeland" and tries to help them "travel to their motherland for tourism, visiting their families, and doing business without having any concern."
The UK Foreign Office recently issued a rare warning to all Iranian-British dual nationals against traveling to Iran unless they have an urgent reason to do so.
"There is a risk that British nationals and a higher risk that British/Iranian dual nationals could be arbitrarily detained in Iran. All British nationals should consider carefully the risks of travelling to Iran," a travel notice by the UK Foreign Office said.
"The Iranian government does not recognize dual nationality. So if a dual national is detained, our ability to provide support is extremely limited," a Foreign Office spokesperson said.
This drew an immediate reaction from Baeidinejad who rejected the Foreign Office's portray of threats against dual nationality Iranians.
He emphasized that no one is prosecuted by the Islamic Republic merely for dual citizenship.
"Iranian authorities have repeatedly given assurances that dual citizenship per se is not considered a crime or violation of law, and no one is prosecuted [in Iran] for that reason," Hamid Baeidinejad said in a Thursday tweet.
Tehran slams London for warning Iranians living in Britain against visiting Iran, stating that no one is prosecuted by the Islamic Republic merely for dual citizenship.
The British government has been using dual nationals for subversive actions against the Islamic Republic – what officials in Tehran say is part of a 'soft war' pushed ahead against the country by London.
The establishment of the Persian service of the BBC which is meant to launch a disinformation campaign against the Islamic Republic is seen by Iranian officials as a key front of the same 'soft war'.
Iranian intelligence authorities arrested Zaghari at the Imam Khomeini International Airport on April 3, 2016 on her way to London after it became clear that she had run an illegal course to recruit and train people for the Persian service of the BBC.