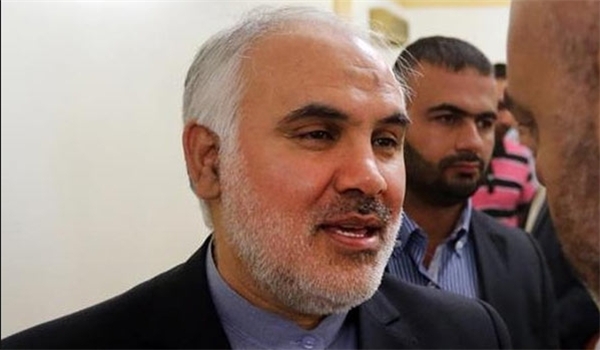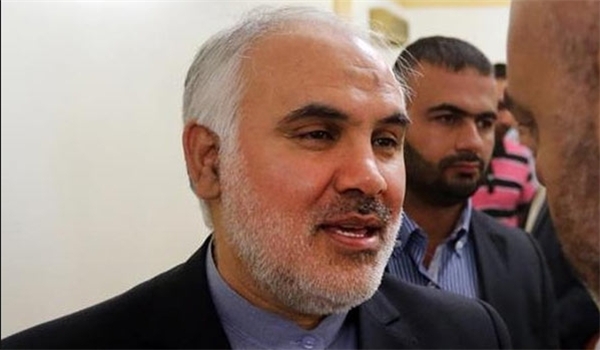 Iranian Ambassador to Beirut Mohammad Fatahali announced that Tehran's military gift to Lebanon is ready to be presented to the friendly Arab state.
Fathali made the remarks after a meeting with Lebanese Democratic Party Leader Talal Arslan, where he expressed the hope that the gift would be sent to the Lebanese army through legal procedures in the Muslim Arab state, the Egyptian al-Bawaba news reported.
The envoy did not reveal details or the nature of the aid, but said the gift would help Lebanon meet all its Army needs in its current war on terrorism.
Iran hopes the weapons can support Lebanon in its fight against the terrorist groups, he reiterated.
Last week, Secretary of Iran's Supreme National Security Council (SNSC) Ali Shamkhani announced that Iran plans to gift a military tool or weapon to the Lebanese army in the near future.
"The gift will be sent in the near future and it will be delivered to the Lebanese defense minister during his upcoming visit to Iran," Shamkhani said after meeting Lebanese Prime Minister Tammam Salam in Beirut last Tuesday.
A few days later, senior officials in Beirut said Iran had presented a list of military tools and weapons to be gifted to the Lebanese army to help the Arab country in its fight against terrorism.
Lebanese Deputy Prime Minister and Defense Minister Samir Moqbel told the country's al-Manar TV on Friday night that he would visit Iran at the head of a high-ranking military delegation within the next ten days to study Tehran's pledged arms aids to Lebanon.
"The details of the arms aids which Tehran is ready to supply to the Lebanese army will be studied in the presence of a delegation of high-ranking officers," he added.
Moqbel said that the Lebanese army will assess and study Iran's weaponry proposals after returning to Beirut.
He expressed the hope that other countries would also present Beirut arms gifts proportionate to the needs of the Lebanese army.
Last Wednesday, Iranian Deputy Foreign Minister for Arab and African Affairs Hossein Amir Abdollahian announced Tehran's plans to assist the Lebanese army in fighting terrorism.
"The Lebanese army should be strengthened for its campaign against terrorism," Amir Abdollahian told FNA.
"Any assistance by Iran to the Lebanese army will be within the framework of war on terrorism and the international laws," he added.
Asked about the US officials' reaction to Iran's possible assistance to the Lebanese army, Amir Abdollahian said, "Instead of adventurous measures which merely intensify extremism, the US should avoid preventing reinvigoration of the regional states and armies if it favors a materialization of real and effective war on terrorism."