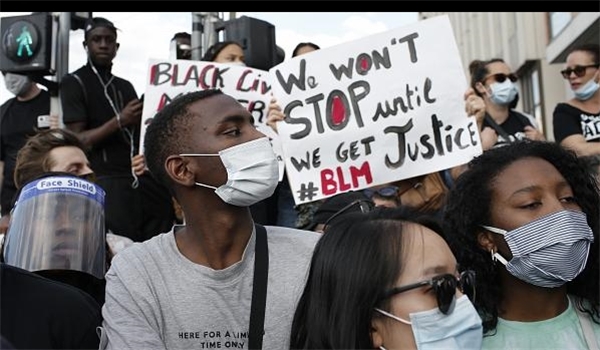 Iranian Ambassador and Permanent Representative to Vienna-Based International Organizations Kazzem Qaribabadi said that the demand from Iran to cooperate with the UN nuclear watchdog by Israel which is not a member of any arms control mechanism and does not allow the IAEA to visit its nuclear sites is really ridiculous.
"It is really ridiculous that this regime (Israel) that is not a member of any arms control and disarmament mechanism, has not given the IAEA inspectors access to any of its nuclear facilities, and is in possession of all types of weapons of mass destruction, is calling on Iran to work in close cooperation with the IAEA," Qaribabadi said, addressing a meeting of the International Atomic Energy Agency Board of Governors.
He also denounced the allegations that the Israeli regime's representative has made against Iran in the IAEA Board of Governors meeting.
The ambassador further dismissed the bogus anti-Iran claims raised by Saudi Arabia in a meeting of the International Atomic Energy Agency Board of Governors, saying "The federation of two warmongers, namely the United States and the Saudi kingdom, is the mastermind of creating terrorist groups as a strategy to cover up its own crimes."
He also slammed the US administration for using international organizations as a "disposable political instrument" to fulfill its interests while calling on the international community to stand against the US unilateralism.
"Unfortunately, the United States has gotten used to such behavior, and if an international organization wants to be duty-bound to act against the US' will, it will face Donald Trump's famous phrase of 'you're fired'," Qaribabadi said.
He went on to censure the Trump administration for resorting to coercive measures against Iran and imposing 129 sanctions on Iranians, saying the inhumane, unilateral and illegal sanctions have directly targeted the lives of ordinary people.
The US government, whose policy is "kneeling on the neck", is brazenly proud that pressures and economic terrorism on civilians are yielding results, Qaribabadi said.
Israel, which has refused to sign the nuclear Non-Proliferation Treaty (NPT) or allow inspections of its military nuclear facilities, keeps an estimated stockpile of some 200-400 nuclear warheads.
Iran has for years voiced concern about Israel's nuclear warheads.
"The Israeli regime's nuclear arsenal is a source of concern among Middle East states, and a serious and continued threat to the regional and international peace and security," former Iranian Ambassador to the IAEA Reza Najafi said in 2016.
Najafi, meantime, criticized the world powers for their unconditional support for and technical nuclear cooperation with Israel in violation of the international laws and regulations.