Iran
Middle East
Envoy: Over 778 Tons of Illicit Drugs Discovered by Iran in 10 Months
Iranian Ambassador to Vienna-based International Organizations Kazzem Qaribabadi said that the country's anti-narcotics police and border guards forces have discovered and seized over 778 tons of different types of narcotics in the first 10 months of 2020.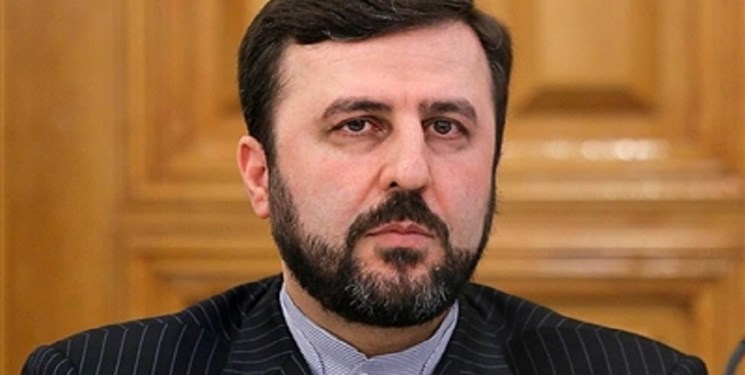 Qaribabadi made the remarks in a letter to the executive secretary of the United Nations Office on Drugs and Crime on Wednesday.
He stated in this letter that the largest volume of the discoveries were opium that stood at 621,388 kg, adding that other seized drugs include 76,625kg of hashish, 17,500kg of morphine, 22,815kg of heroin, 14458kg of methamphetamine and 25,336kg of other drugs.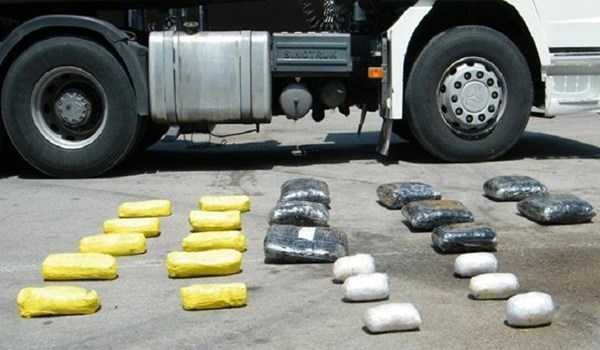 "In the first 10 months of 2020, Iranian anti-narcotics officers engaged in 1,914 armed clashes with drug traffickers, which led to the annihilation of 1,886 gangs and narcotics transit and distribution networks," Qaribabadi said.
He added that unfortunately, 9 Iranian anti-narcotics forces were also martyred in clashes with drug traffickers.
Qaribabadi described Iran as the flagbearer of the fight against narcotics in the world, and criticized some states' negligence of their shared responsibility in this campaign.
In relevant remarks on Tuesday, Deputy Head of Iran's Drug Control Headquarters Brigadier General Nasser Aslani said that more than 21 tons of narcotics have been seized by the anti-narcotics police forces in the country during the past week.
"In last week, the total amount of drug confiscation in Iran surpassed 21 tons," Nasser Aslani said, adding that, compared to the same period last year (16,588 kg) the figure has increased by 27%.
"Opium accounted for 82% of the total confiscation, and the remaining drugs included 1,277 kg of morphine, 1,086 kg of hashish, 315 kg of crystal, 277 kg of heroin, 156 kg of grass, and 717 kg of other narcotic," he added.
The Iranian anti-narcotics police have always staged periodic operations against drug traffickers and dealers, but the latest reports – which among others indicate an improved and systematic dissemination of information – reveal that the world's most forefront and dedicated anti-narcotic force (as UN drug-campaign assessments put it) has embarked on a long-term countrywide plan to crack down on the drug trade since several years ago.
Iran is in the forefront of the fight against drug trafficking and thousands of Iranian police forces have been so far martyred to protect the world from the danger of drugs.
The Iranian police officials maintain that drug production in Afghanistan has undergone a 40-fold increase since the US-led invasion of the country in 2001.
Afghan and western officials blame Washington and NATO for the change, saying that allies have "overlooked" the drug problem since invading the country 19 years ago.