Iran
Middle East
Yemen
Envoy Praises Iran's Multiple Plans for Ceasefire in Yemen
Yemeni Ambassador to Tehran Ibrahim al-Dulaimi said that Iran has proposed several plans to establish ceasefire in Yemen and hold inter-Yemeni talks.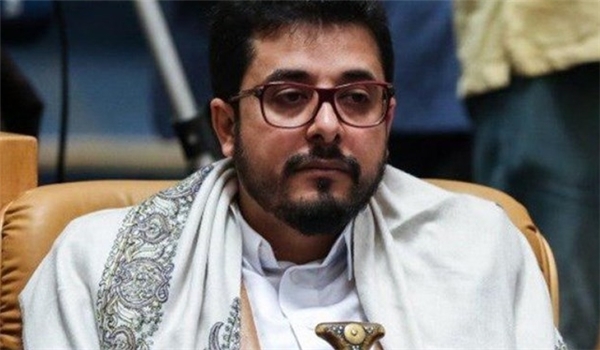 Dulaimi told the Arabic-language al-Masirah news channel that Iran's plans were based on the principle of non-interference of foreigners in the talks.
He added that the aggressive Saudi-led coalition has raised allegations of Iran's meddling in Yemen as a pretext to continue war against the Arab country.
Al-Dulaimi also underlined the UN failure for its wrong management of humanitarian talks in Yemen, saying that the regional organizations are not qualified either to mediate in any talks.
Saudi Arabia and its allies, including the United Arab Emirates, Morocco, and Sudan, launched a brutal war against Yemen in March 2015 in an attempt to reinstall Yemen's former president Abd Rabbuh Mansur Hadi.
The aggression initially consisted of a bombing campaign but was later coupled with a naval blockade and the deployment of ground forces to Yemen. Hundreds of thousands of people have died since the war began, says Yemen's Health Ministry.
The Saudi-led war has also taken a heavy toll on the country's infrastructure, destroying hospitals, schools, and factories. The United Nations (UN) has said that a record 24 million Yemenis are in dire need of food, including 8.4 million threatened by severe hunger.
Despite Riyadh's claims that it is bombing the positions of the Ansarullah fighters, Saudi bombers are flattening residential areas and civilian infrastructures.
According to several reports, the Saudi-led air campaign against Yemen has driven the impoverished country towards humanitarian disaster, as Saudi Arabia's deadly campaign prevented the patients from travelling abroad for treatment and blocked the entry of medicine into the war-torn country.