Iran
Envoy Reiterates Iran's Support for Global Peace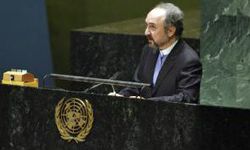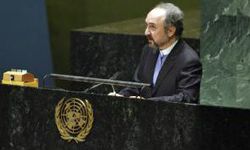 Support for peace and friendship is the principled policy of the Islamic Republic of Iran, stressed Tehran's Ambassador to the United Nations Mohammad Khazayee.
Addressing a ceremony on the occasion of the International Day of Nowrouz at the UN Headquarters, Khazayee said that Iranians have always been flag-bearer of peace and friendship in the international community.
The diplomat noted that Iran's foreign policy is drawn up on such principle.
Nowrouz, which falls on vernal equinox, is celebrating rebirth of the nature and a symbol of life, he said.
Representatives from Iran, India, Pakistan, Afghanistan and Tajikistan in speeches delivered to the ceremony highlighted the longstanding event of Nowrouz.
Nowrouz, which coincides with the first day of spring on the solar calendar, is mostly celebrated in Iran, Afghanistan, Azerbaijan, India, Kyrgyzstan, Tajikistan, Pakistan, Turkey and Uzbekistan.
The International Day of Nowrouz was registered on the UNESCO List of the Intangible Cultural Heritage of Humanity on February 23, 2010.
For Iranians, Nowrouz is a celebration of renewal and change, a time to visit relatives and friends, and pay respect to senior family members.
Iranians welcome the New Year by wearing new clothes and setting the Haft Seen, a table containing seven items starting with the letter 'S'; Sabzeh (freshly grown greens), Samanu (sweet wheat paste), Senjed (jujube), Seeb (apple), Seer (garlic), Serkeh (vinegar) and Somaq (sumac).