Iran
EP anti-Iran statement indicates EU excessiveness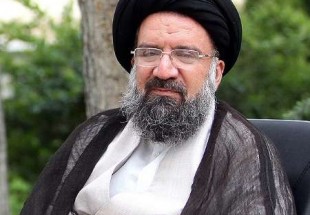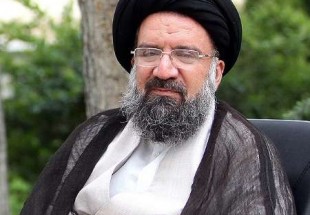 Speaking in an interview with the Maˈaref Radio Station here, Ayatollah Khatami said the EPˈs anti-Iran statement should be strongly condemned as it was also an insult to Islam.
ˈThe EP statement is both against Islam and the people of Iran and is also meddling in the countryˈs internal affairs,ˈ said the ayatollah.
On April 3, the EP passed a resolution on the EU strategy towards Iran, expressing concern over the alleged ˈcontinued, systematic violation of fundamental rightsˈ in the country.
It also claimed that Iran's presidential election in June 2013, which was marked by a high voter turnout and led to the victory of President Hassan Rouhani, was "not held according to the democratic standards valued by the EU."
Iran has dismissed the resolution calling it an unbinding statement which is unrealistic and counterproductive at a time when the Islamic Republic and the EU have taken initial steps to normalize bilateral relations.
According to reports, a group of students at Qom Seminary, about 200 km south of Tehran, are to hold a gathering on Tuesday to voice protest to the EP statement.
Ayatollah Khatami said the move is a ˈbeginning of wider public protest against the arrogant powers.ˈ
Ayatollah Khatami added the EPˈs measure should be responded properly by revolutionary people.
The EP measure triggered massive reactions by Iranian officials and nation.
On April 6, Foreign Minister Mohammad Javad Zarif attended a session of Majlis Foreign Policy and National Security Commission and dismissed the anti-Iran statement.
He said the EU parliament was ˈnot in a position, nor has the moral authorityˈ to take such a measure against Iran.
Meanwhile Iranˈs Foreign Ministry summoned Greek ambassador to Tehran informing him of Iranˈs displeasure with the EP move. Greece holds the rotating chairmanship of the European Union.
In a related development a group of Iranian MPs said they would retaliate the EPˈs measure by passing a bill requiring the government to take fingerprints of any EU delegation visiting Iran.
Also 200 Iranian lawmakers signed a statement condemning the EPˈs move which only reflects its view and does not have legislative force.