Iran
'EP draft resolution clear meddling in Iran affairs'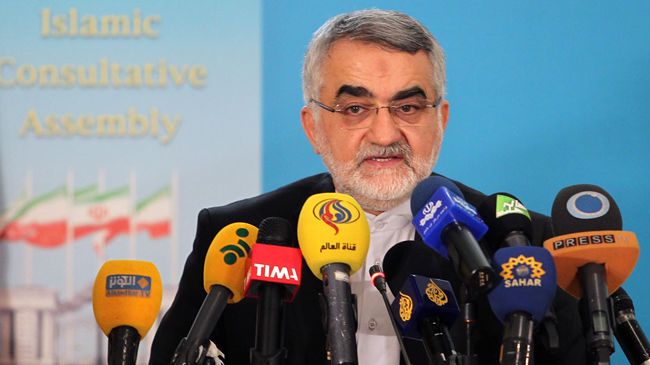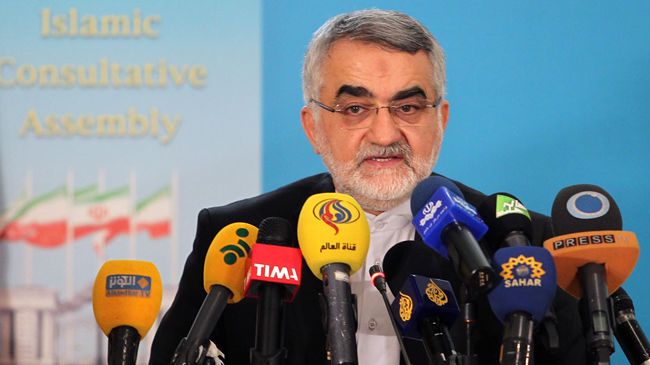 A top Iranian lawmaker has censured a draft resolution adopted recently by the European Parliament on human rights situation in the country as "blatant intervention in Iran's domestic affairs."
"The European Parliament is under delusions. The issues raised by the European Parliament Committee on Foreign Affairs are regarded as flagrant meddling in Iran's international affairs, and therefore dismissed and condemned," Chairman of the Majlis National Security and Foreign Policy Committee Alaeddin Boroujerdi said on Thursday.
He further noted that the draft resolution is in line with the Israeli regime's anti-Iran bids to put the brakes on the European Union's interactions with the incumbent Iranian administration.
Boroujerdi also stressed that neither the Iranian nation nor the government would attend to the claims made by the European Parliament Committee on Foreign Affairs concerning the situation of human rights in Iran.
On Monday, the European Parliament Committee on Foreign Affairs said in the draft resolution that the EU must be more active in addressing the human rights issues with Iran.
The resolution also called for "reliably monitoring" the fulfillment of Iran's commitments under the "Joint Action Plan," which was inked between Tehran and the six world powers – Russia, China, France, Britain, the US and Germany – in the Swiss city of Geneva in November 2013.
Under the interim accord, which took effect on January 20, the six world powers undertook to provide Iran with some sanctions relief in exchange for the Islamic Republic's agreement to limit certain aspects of its nuclear activities during a six-month period.
The draft resolution, backed in the European committee by 31 votes to one, is scheduled to be put to a vote by the whole European Parliament on April 3.
On Wednesday, Iran's Foreign Ministry Spokeswoman Marzieh Afkham dismissed the draft resolution as 'unrealistic' and counterproductive.
"At a time when Iran and the European Union have taken initial steps to resolve issues facing the two sides, European parliament's stance on human rights and its claims about unreal issues, especially elections in Iran, is rejected and unacceptable," she stated.