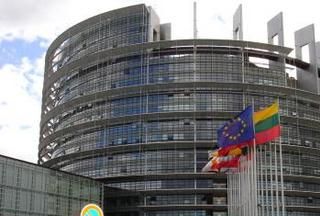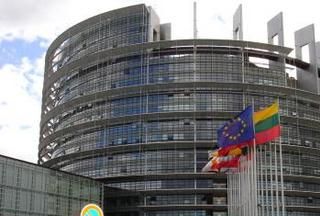 The European Parliament (EP) has passed a resolution calling for an "impartial inquiry" into Israel's attack on a humanitarian flotilla.
The resolution, passed on Thursday, also urges an "immediate end" to the Gaza blockade, a statement published on EP's website said on Thursday.
The European lawmakers also called for reshaping the EU's Middle East policy, to make it more decisive.
"Israel should immediately end the Gaza blockade, which has resulted in a humanitarian disaster, paralyzed the Gaza Strip's reconstruction and economy and aggravated political radicalization," the European MP's said.
They call on EU foreign policy chief Catherine Ashton to submit a plan to the Middle East Quartet (the US, Russia, the UN and the EU) and to help end the blockade.
To address Israel's security concerns, the lawmakers proposed international monitoring of the Gaza crossings.
The EP encouraged Turkey to "focus its diplomatic and political efforts on easing the plight of the Palestinian people and contributing to the Middle East peace process," despite the Israeli attack that killed nine Turkish human rights activists.
The EP resolution was approved with 470 votes in favor, 56 against and 56 abstentions.