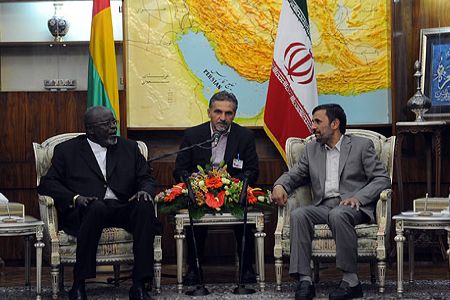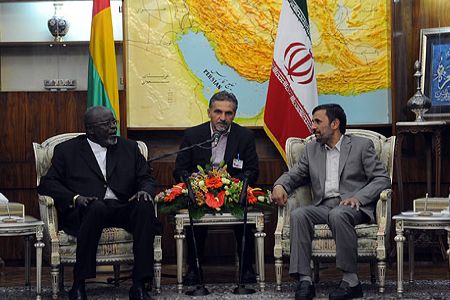 Iranian President Mahmoud Ahmadinejad says the era of difficulties, discrimination, and enmity is nearing its end and oppression will not last.
"Despite efforts to maintain it, the era in which certain countries permitted themselves to humiliate other nations and exploit their resources is nearing its end," ISNA quoted Ahmadinejad as saying during a meeting with Guinea-Bissau President Malam Bacai Sanha in Tehran on Saturday.
He added that the world is rapidly changing and called on independent and freedom-seeking countries to unite in order to establish a world full of justice, brotherhood, and wellbeing.
The Iranian president said that the arrogant system is opposed to the existence of free and independent countries in the world, adding, "The arrogant powers are used to slavery and the plunder of the mines and assets of nations, but they should forget about this."
He urged all nations to rely on their capabilities to realize progress and development for their countries and said the plans of international organizations and the World Bank will not lead to the advancement of countries.
President Sanha said that Guinea-Bissau fully supports Iran's right to develop and seek access to nuclear technology meant for peaceful purposes and also supports Tehran's stances on other international issues.
The Western powers, led by the United States and Israel, accuse Iran of pursuing a clandestine military nuclear program.
Tehran denies the charges, arguing that as a signatory to the Nuclear Non-Proliferation Treaty (NPT) and a member of the International Atomic Energy Agency (IAEA), it has the right to develop and seek access to civilian nuclear technology.