Middle East
Syria
Turkey
Erdogan threatens to crush heads of Kurdish forces if they refuse to withdraw
President Recep Tayyip Erdogan says Turkey will "implement its own plans" if Ankara and Moscow fail to find a solution to the presence of Syrian government forces in a "safe zone" that his country seeks to establish in northern Syria, warning also that Ankara will "crush the heads" of Kurdish militants if a deal with Washington on withdrawal of Kurdish forces from the region is not fully implemented.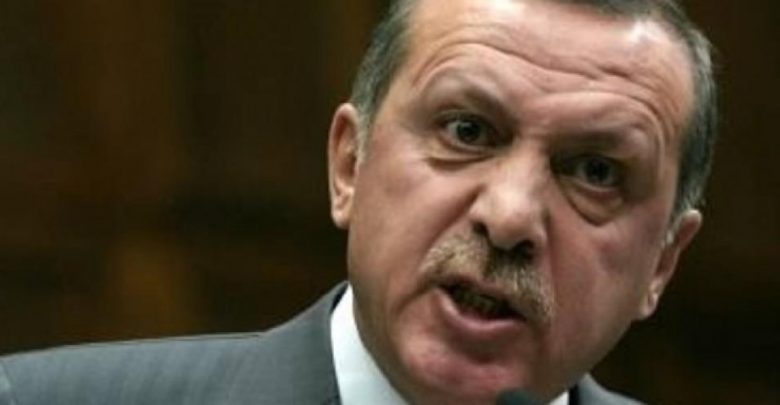 Erdogan is scheduled to meet Russian President Vladimir Putin in Russia's Black Sea resort of Sochi on Tuesday, when a five-day US-brokered ceasefire will end. The ceasefire gives the Kurdish-led forces five days to withdraw from the so-called safe zone Ankara wants to establish inside Syria. Ankara says it aims to create the 32km (20-mile) deep "safe zone" along the Syrian side of the border where up to two million Syrian refugees can be resettled.
Speaking at an opening ceremony in the central Turkish province of Kayseri on Saturday, Erdogan said Syrian government forces were situated under Russian protection in certain parts of Turkey's operation area where it aims to set up "safe zone," adding," We will discuss this issue with Mr. Putin. We need to find a solution."
"But the same is valid there too. If it works, it works. If not, then we will continue to implement our own plans," he said, without elaborating.
Erdogan also said Turkey would "crush the heads" of Kurdish militants in northern Syria if an agreement with the United States, a NATO ally, falters and Kurds did not withdraw from the area during the 120-hour time period.
"If it works, it works. If not, we will continue to crush the heads of the terrorists the minute the 120 hours (of the ceasefire) are over," Erdogan said.
"If the promises that were made to us are not kept, we will not wait like we did before and we will continue the operation where it left off once the time we set has run out," he said.
On Thursday, US Vice President Mike Pence said Washington and Ankara had agreed on a five-day ceasefire in Turkey's attacks on Kurdish fighters in the region.
The agreement followed negotiations between Pence and Erdogan at the presidential palace in Ankara.
Pence said Ankara would halt its offensive, dubbed Operation Peace Spring, for 120 hours in order to allow Kurdish fighters from the People's Protection Units (YPG) to withdraw 30 kilometers from the Turkey-Syria border.