Europe
Ethnic Albanian protest in Macedonia against government policies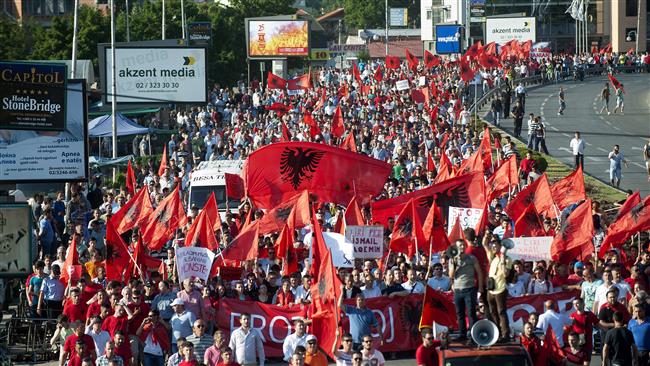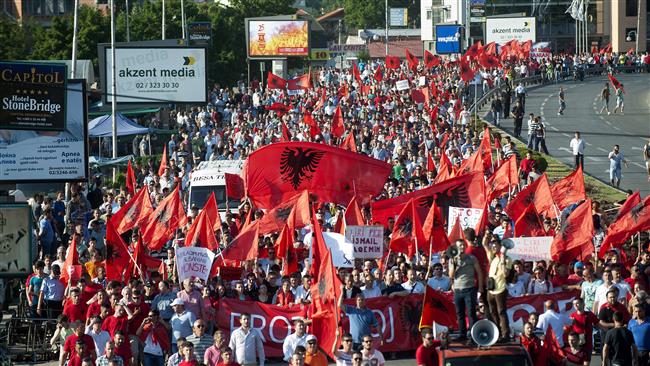 Thousands of people from the Albanian community have taken to the streets in Macedonia to protest against the government's discriminatory policies toward the group, the largest ethnic minority in the Balkan country.
On Saturday, about 2,000 protesters took part in a rally organized by the "Besa" protest movement, which means "Word of Honor" and is dominated by Macedonia's Albanian minority, in the capital, Skopje.
The marchers urged Prime Minister Nikola Gruevski to resign, chanted "Down with the government," and carried Albanian national flags as they walked passed a large police deployment.
They called on Gruevski's ruling Internal Macedonian Revolutionary Organization-Democratic Party for Macedonian National Unity (VMRO-DPMNE) Party as well as its allied Democratic Union for Integration to cede power.