Egypt
EU announces concern over Egypt mass trials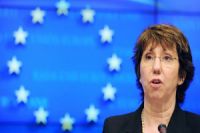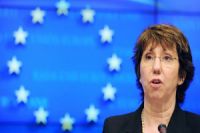 EU Foreign Policy Chief Catherine Ashton says that Mass trials in Egypt resulting in hundreds of death sentences breach international principles.
According to IRIB, she said in a statement that the mass trials drive concerns over Egypt's commitment to the norms of respecting human rights and are clearly in breach of international human rights law.
Ashton said Tuesday that the exact charges against each defendant remain unclear, the trial proceedings lack the most basic standards of due process and the verdicts are grossly disproportionate.
On Monday, an Egyptian court issued death sentences on 683, including Muslim Brotherhood leader Mohamed Badie.
The sentences came after a brief hearing, and as the military-led government's authorities continue a crackdown on supporters of the ousted President Mohamed Morsi.
The EU foreign policy chief also called on the Egyptian authorities to ensure that the judicial process meet international norms and principles, notably the right to a fair and timely trial based on clear charges, along with right of access and contact to lawyers and family.
Catherine Ashton added that the recent developments in Egypt have created a serious worrying matter in terms of Egypt's compliance with its obligations towards international human rights.
UN Secretary General Ban Ki-moon said earlier that he was alarmed by the sentencing. The Minya court in southern Egypt, presided over by judge Said Youssef Sabry, is set to confirm the death sentences on June 21. The court reversed 492 of 529 death sentences it passed in March, commuting most of them to life imprisonment.