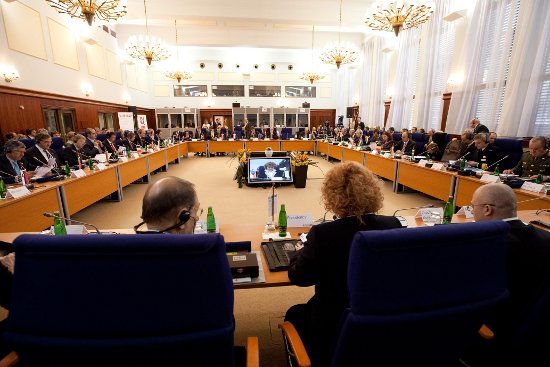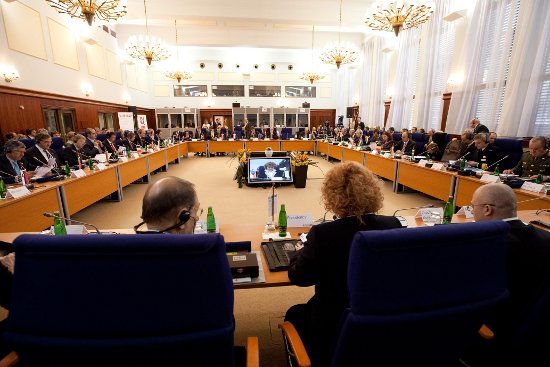 Member of Iran Majlis (parliament) Presiding Board says the European Union (EU) will never reach a consensus on imposing an oil embargo on Iran.
Pointing to recent decision of EU member states to impose new sanctions against more Iranian companies and individuals, Hossein Sobhaninia said, "The EU followed [the example of] British policies in [making] this decision."
EU foreign ministers imposed new sanctions against 180 Iranian individuals and companies on Thursday, December 1. They, however, did not impose an embargo on the country's oil sector.
During the meeting, the British foreign minister, William Hague, and his German counterpart, Guido Westerwelle, failed to convince the EU to impose sanctions on oil sales from Iran.
"New sanctions [imposed on Iran] were the EU response to the recent Majlis (parliament) decision [to downgrade relations with London] and Iran's nuclear case is merely an excuse," Majlis official news agency, ICANA, quoted Sobhaninia as saying on Saturday.
The Iranian lawmaker pointed to the opposition of EU foreign ministers to impose sanctions on Iran's oil sector, and stressed that the EU would never reach a consensus on imposing an oil embargo against Iran.
"Europe needs Iran's oil and aside from this the US and Europe are the first in line to suffer from the consequences of an oil embargo against Iran because they will be forced to buy oil at higher price from other countries," he said.
Sobhaninia said that the European countries will not tie their interests to that of the UK by imposing sanctions on Iranian oil.
"I advise the British [government] to stop organizing mischievous measures against Iran and not use sanctions to turn the atmosphere against Iran," he noted.
On Sunday, November 27, Majlis passed a bill, which was approved by the Guardian Council the next day, to downgrade the Islamic Republic's relations with Britain to the level of charge d'affaires and limit all economic and cultural collaborations with London to the minimum level.