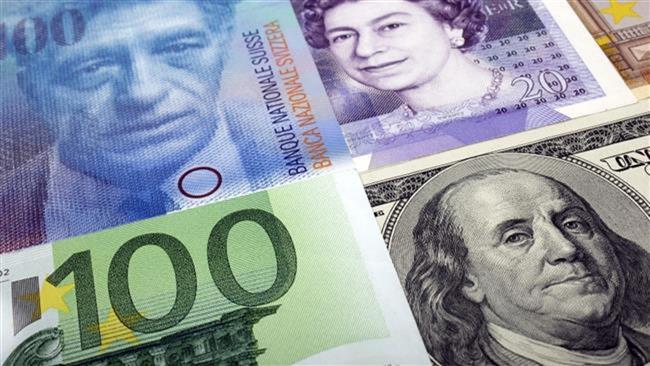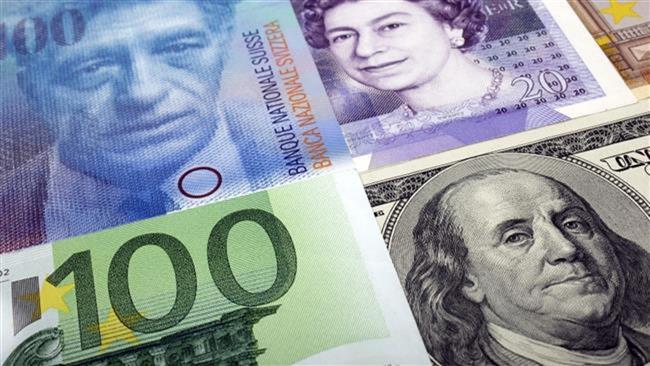 The euro has dived to its lowest level against the dollar in 11.5 years after the European Central Bank (ECB) announced a new stimulus program.
On Friday, the euro dropped to USD 1.0963 in currency trade markets, marking the lowest level since September 2003.
The record low came a day after a meeting by the ECB governing board in the Cyprus capital Nicosia, during which the central bank announced plans to launch its 1.1-trillion-euro (USD 1.2 trillion) quantitative easing stimulus early next week.
ECB President Mario Draghi signaled an "open-ended aggressive asset purchase program aimed at restoring price stability over the medium-term."
The new program aims to revive the EU economy by the quantitative easing, a policy implemented by a central bank through buying specified amounts of financial assets from commercial banks and other private institutions to raise the prices of those financial assets and lower their yield.
The eurozone's single currency settled below USD 1.11 in currency trade markets on Wednesday, a day ahead of the meeting.
Speculations on US non-farm payrolls data and anticipation of creation of 240,000 jobs in February and a fall in the unemployment rate to 5.6 percent from 5.7 percent seem to be among other main reasons behind the euro slide.
"The euro has fallen to fresh lows versus the dollar as investors anticipate another solid US employment report in February, increasing the likelihood of a Fed tightening by mid-year," AFP quoted RIA Capital Markets analyst Nick Stamenkovic as saying.
Draghi (shown below) had announced in January 2015 that the ECB plans to buy €60 billion (USD 66.5 billion) worth of private and public bonds each month as of the beginning of March until September 2016.
According to Stamenkovic, as there is a widening policy divergence between ECB and Fed, the eurozone unit could reach parity against the dollar.
"Diverging policy stances between the Fed and ECB look set to persist for some time, pushing the euro towards parity over the medium-term as the search for yield drives euro area investors to increase exposure to overseas assets," Stamenkovic added.
ECB officials believe that not only will the 1.1-trillion euro program end the deflation in the 19-member bloc, but it also spurs the eurozone's economy.
However, international currency traders have a different outlook, predicting a future drop in the value of the euro.
Foreign exchange traders forecast the euro will drop to USD 1.08 in six to 12 months.