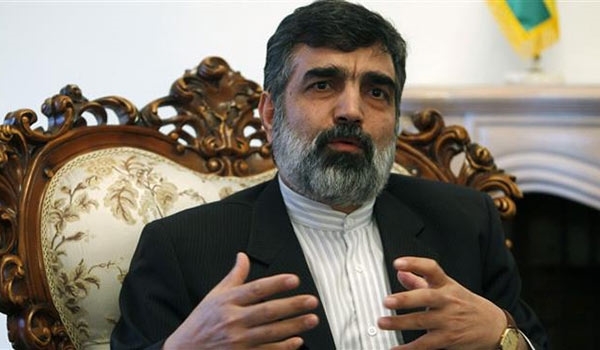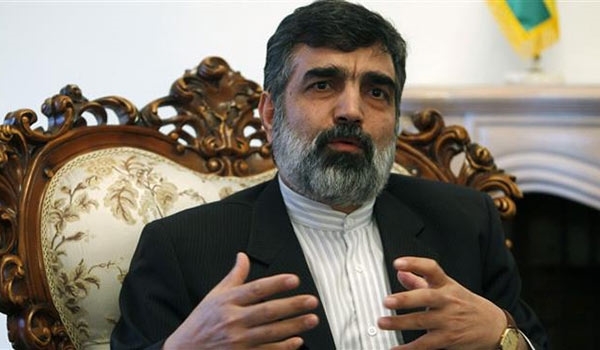 Spokesman of the Atomic Energy Organization of Iran (AEOI) Behrouz Kamalvandi announced that the country could modify its undertakings under the 2015 nuclear deal if the Europeans continue to delay providing objective guarantees for Iran's continued merits under the agreement after the US withdrawal.
"There needs to be a balance between the undertakings and advantages. If we act upon our undertakings and then we do not have any benefits, its continuation is meaningless and we might modify our undertakings," Kamalvandi said on Wednesday.
"Based on paragraph 26 of the nuclear deal, we are entitled to defy a part or all parts of our undertakings if the other side does not abide by its undertakings," he added.
Meantime, Kamalvandi underscored that this is a political and not technical decision outside the AEOI's authority.
Iranian President Hassan Rouhani in a letter to his counterparts in the European and Latin American states in June outlined his country's demands from its partners to remain under the 2015 nuclear deal, warning that time is running out and Europeans should race up to meet Tehran's expectations.
Chief of staff of Iran's president had confirmed that Rouhani had sent a letter to EU leaders following the US unilateral pullout from the nuclear deal.
In the first part of the letter, President Rouhani underlined Iran's conditions to remain committed to the nuclear deal, specially the European states' objective guarantees to meet Iran's interests after the US withdrawal from the agreement.
The president then complained about the European states' defiance and violations in the implementation of the nuclear deal, including the major European banks that refrained from interaction with Iran.
In the third part, Rouhani threatened the European leaders that Iran would withdraw from the nuclear deal if its interests and goals are not met.
In his letter, Rouhani also cautioned the European leaders that time was running out and the EU needs to take an immediate decision about the nuclear deal.