Europe
EU leaders fail to take action on migration crisis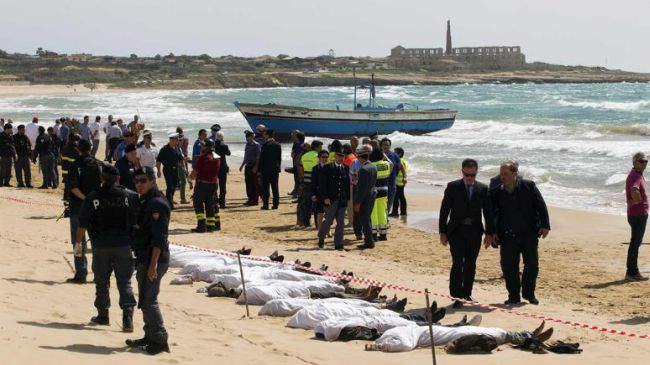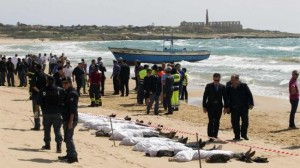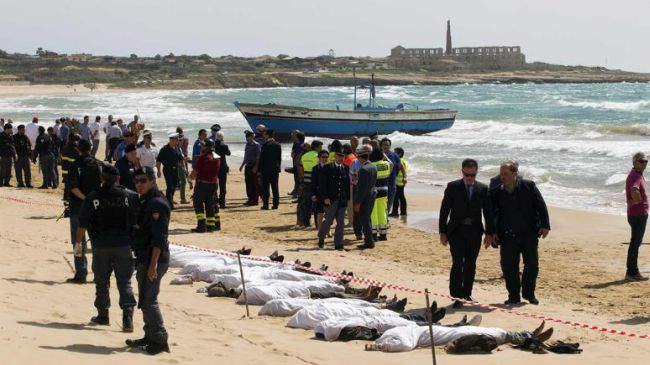 European Union leaders have failed to decide on how to deal with the worsening migration crisis that claimed hundreds of lives this month in the Mediterranean Sea.
In October, about 500 migrants from North Africa drowned in the Mediterranean in two boat disasters.
At the end of a two-day EU summit in Brussels on Friday, the leaders expressed "deep sadness" at the loss of lives, but postponed any new action until December.
However, they asked an EU task force to study how to make migration policies more effective and submit its report in December.
Reports say that rich northern European states rebuffed calls from southern states to take immediate action on the immigration issue, because they are wary of rising support for far-right political parties, which are against any kind of migration from the African continent.
Criticizing the summit for its inaction, Human Rights Watch said, "The disappointment is sharp."
"Having agreed to discuss migration issues after the October 3 boat disaster in which over 360 people lost their lives off the coast of Lampedusa, EU leaders ended a two-day summit proposing to do more of the same, later, " it added.
Malta's Prime Minister Joseph Muscat said that it was "surreal" that the digital economy was at the top of the EU leaders' agenda when people were dying in the Mediterranean.
However, Lithuanian President Dalia Grybauskaite, whose country currently holds EU's presidency, denied that the summit was a failure.
Before the start of the EU summit, the mayor of the Italian island of Lampedusa called on EU leaders to revise harsh anti-immigration laws, which are causing many unnecessary deaths in the Mediterranean Sea.
Giusi Nicolini, the mayor of the Mediterranean island, located off the coasts of Libya and Tunisia, made the remarks during a talk with reporters in Brussels on Thursday.
"The European Union's asylum policy has to change," Nicolini said.
"Unless Europe's approach to asylum and immigration changes, it won't only be the migrants but the EU that drowns off Lampedusa," she added.
The mayor criticized European states for ignoring the immigration issue, saying, "It's shameful to make them swim" and get drowned in the sea.
Lampedusa is located about midway between Sicily and Tunisia. Over the past years, tens of thousands of migrants have arrived in unsafe and overcrowded vessels in search of a better life.
According to immigration charity organizations, over the last two decades, at least 17,000 people have died while crossing the Mediterranean by unsafe boats.