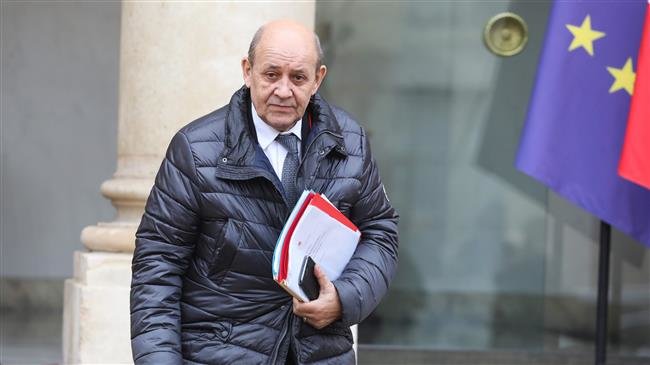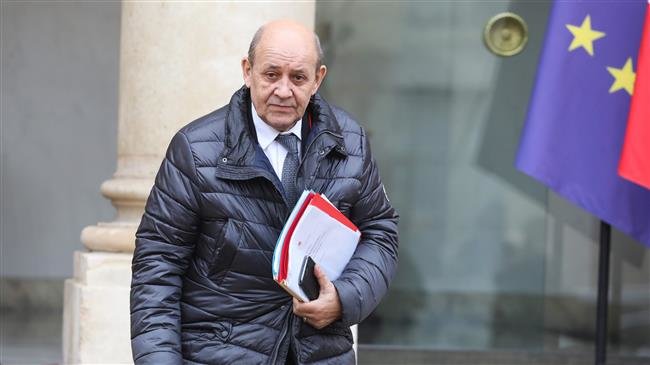 French Foreign Minister Jean-Yves Le Drian says a European-backed trade mechanism, known as the Special Purpose Vehicle (SPV), aimed at facilitating non-dollar business with Iran in the face of US sanctions should be established in the coming days.
The SPV "should be implemented in the coming days," Le Drian told the French parliament's foreign affairs committee on Wednesday.
"It will work as a sort of clearing house that will allow in euros for Iran to benefit from some of its oil resources and at the same time buy essential products from the main three main (European) partners," he added.
In May 2018, US President Donald Trump withdrew his country from the 2015 Iran nuclear deal, under which Tehran agreed to put limits on its nuclear program in exchange for the removal of nuclear-related sanctions, and decided to re-impose unilateral sanctions against Tehran.
In November, the Trump administration announced the re-imposition of the "toughest" sanctions ever against Iran's banking and energy sectors with the aim of cutting off the country's oil sales and crucial exports.
Despite Washington's withdrawal from the deal, officially known as the Joint Comprehensive Plan of Action, the three big European Union powers of the UK, France and Germany and the EU as a whole have reaffirmed their commitment to the JCPOA, as have Russia and China.
Iran has not left the landmark nuclear deal yet, but stressed that the remaining signatories to the agreement have to work to offset the negative impacts of the US pullout for Iran if they wanted Tehran to remain in it.
The SPV is an alternative payment mechanism that can help companies trade with Iran without facing US penalties.
The EU foreign policy chief says the bloc will create a replacement payment channel in the coming weeks to continue financial transactions with Iran.
Iran has stressed on several occasions that Europe needs to translate its verbal support for the JCPOA into action by taking "operational" steps to salvage the agreement after the US withdrawal, warning that the EU should account for the "consequences" of the delay.
"The Islamic Republic of Iran holds Europe definitely responsible for failing to implement the financial mechanism called the SPV," Foreign Ministry spokesman Bahram Qassemi said earlier this month.
Qassemi made the remarks after EU foreign policy chief Federica Mogherini said that efforts to implement the SPV for trade with Iran would continue into 2019.
"The European Union and even the three European parties to the deal with Iran are captive and hostage to the American economy, so they need to decide for their independence," Qassemi added.