Europe
EU mulling 'plan B' if Turkey refugee deal fails to take root: Report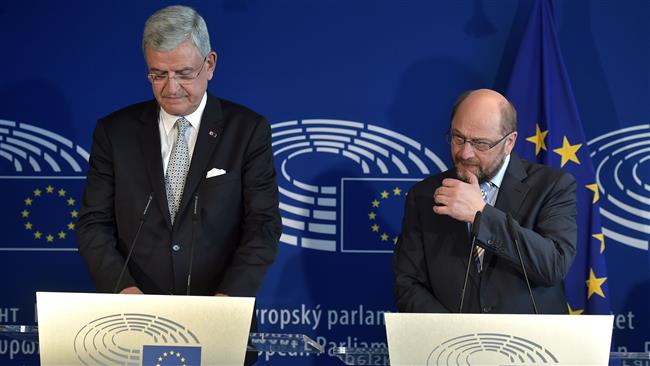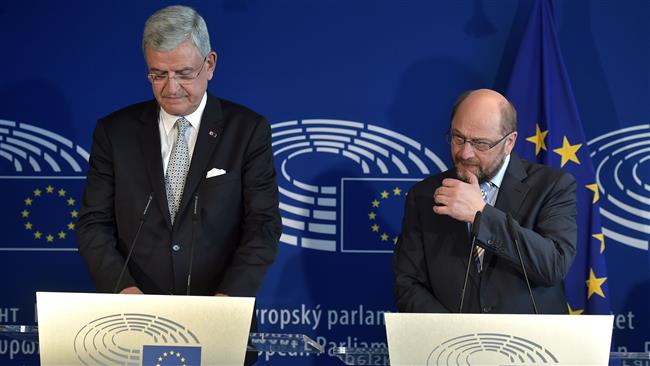 The EU is working on an alternative plan to curb the influx of refugees into Europe amid the increasing possibility that a deal with Turkey over the same issue may not take root, a report says.
According to the German Das Bild paper on Wednesday, EU officials are weighing a "plan B," which considers arrangements for Greece instead of Turkey to keep refugees and asylum-seekers on its islands.
Greece would also be entitled to deport failed asylum-seekers directly from the islands back to their home countries or third countries deemed "safe."
The report, citing an anonymous EU minister, said the alternative plan would allocate the six billion-euro funding proposed in the EU-Ankara deal to Greece.
Under the EU-Turkey deal sealed in March, Ankara agreed to take back all the asylum seekers and refugees who had used the Aegean Sea to illegally reach the EU shores.
In return, Turkey received a number of commitments from the EU, including financial aid, visa liberalization and progress in its EU membership negotiations.
The two sides are currently negotiating a sub-deal under which Turkish nationals would be allowed visa-free travel to Europe.
A German politician confirmed the report, saying it is be "normal to consider alternatives."
"It seems pretty clear, we can't completely and utterly rely on Turkey. It's normal to consider alternatives," said Karl-Georg Hellmann, an MP from the German Christian Democratic Union.
Many members of the European Parliament have criticized the deal.
Malin Bjork, a left-wing Swedish lawmaker said: "This is not about meeting the criteria or not, it's a purely political process in which the EU has shown it is prepared to go very far in accepting violations of human rights and freedoms."
During a debate in its Strasbourg chamber, members across the political spectrum denounced Turkish "blackmail" over the migrants.
Turkish presidential adviser Burhan Kuzu said if the European Parliament takes "the wrong decision … we will send the refugees (back to Europe)."
Europe is facing an unprecedented influx of refugees, who are fleeing conflict-ridden zones in Africa and the Middle East, particularly Syria.
Many blame major European powers for the unprecedented exodus, saying their policies have led to a surge in terrorism and war in those regions, forcing more people to flee their homes.
Negotiations over the deal for visa-free travel have been faltering. Turkey reportedly refuses to make changes to its anti-terror laws as required by the EU.
Turkish President Recep Tayyip Erdogan has signaled that Turkey and the EU may be parting ways over the issue of the refugees and the deal.
Europe's concerns have risen after last week's resignation of Turkish Prime Minister Ahmet Davutoglu, who had been one of the most important supporters of the refugee deal.