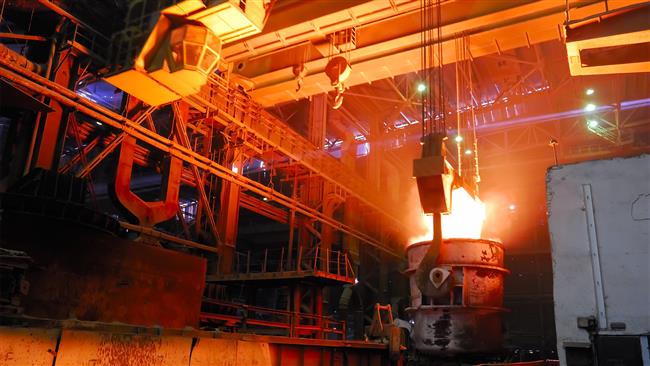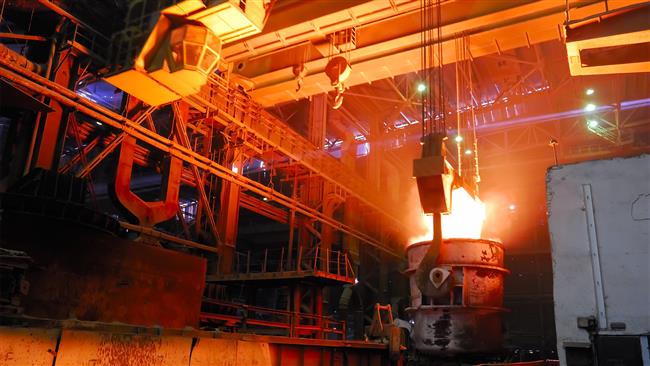 The European Steel Association – Eurofer – has reported a significant rise in Iran's exports of steel to Europe, saying the country is now the third biggest exporter to the continent after China and India.
Reuters in a report quoted a statement by Eurofer as saying that Iran's exports to Europe in 2016 had increased to above 1 million tons.
It added that the figure was almost eight times higher than that registered in 2013.
The report added that Iran was now trailing China and India whose exports to Europe in 2016 respectively stood at 5.7 million tons and 1.9 million tons.
Iran is the biggest steel producer in the Middle East after Turkey, according to the World Steel Association.
The country has already devised serious plans to increase its steel production capacity to 55 million tons per year from the current level of roughly 17 million tons per year by 2025.
The country's export capacity is also expected to rise to above 13 million tons per year.
Mohammad-Reza Nematzadeh, Iran's minister of industry, mine and trade, told a local steel conference in Tehran this week that the country's steel output had seen a growth of 10 percent in 2016.
Nematzadeh hailed this as a significant achievement that had been achieved at a time that world's average steel production had increased only by about 1 percent.
Eurofer – the steel lobby group of the European Union – further in its report described Iran as a threat to European steelmakers.
"The threat from Iran is new and it's going to be one of the top three issues: China, India, Iran," Karl Tachelet, external relations and trade director at Eurofer, told Reuters.
The report further added that the European Union was investigating alleged dumping of hot-rolled steel by producers in Iran, as well as Serbia, Brazil, Russia and Ukraine.