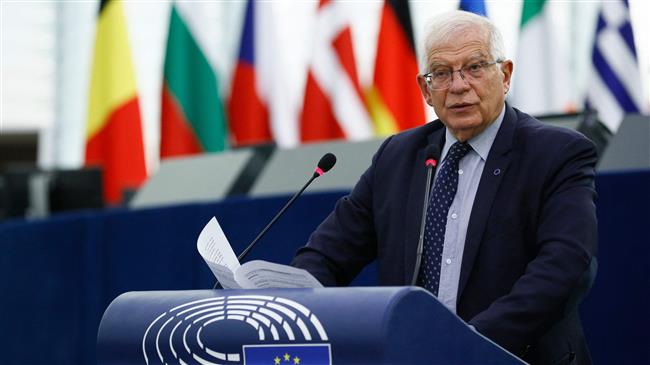 The European Union (EU)'s top diplomat says the bloc has no choice but to hold talks with the Taliban in Afghanistan and that Brussels will try to coordinate with member states to organize a diplomatic presence in Kabul, following the group's shock seizure of the war-torn country that ended a 20-year-long foreign presence.
"To have any chance of influencing events, we have no other options but to engage with the Taliban," EU foreign policy chief Josep Borrell told the European Parliament in Strasbourg on Tuesday.
"Engaging doesn't mean recognition, not, but engaging means talking, discussing and agreeing, when possible. With the European Union foreign ministers, the Council, we agreed that the level and nature of this engagement will depend on the actions of the new government," he added.
Borrell pointed to plans for organizing an EU presence in Afghanistan, saying, "We are considering a European Union presence in Kabul… We still have a delegation that – since it's not an embassy, since we are not a state – can be used as an office if the security conditions are met in order to discuss with the government in a closer way than through video conference or through messages."
The top diplomat added that the bloc would stress the importance of human rights in talks with the Taliban even though this may be a "pure oxymoron."
Last week, the EU criticized the Taliban after they announced the formation of a caretaker government in Afghanistan, saying the new cabinet is neither "inclusive" nor "representative" of Afghanistan's ethnic and religious diversity.
The bloc has for now frozen more than one billion euros in development funds to Afghanistan.